Analyst criticizes over-monetized mobile games
SuperData's Joost van Dreunen talks about microtransaction-ridden mobile games and how subscriptions will pave way to 2019 earnings.

Published Wed, Dec 26 2018 6:44 PM CST
|
Updated Tue, Nov 3 2020 11:49 AM CST
Free-to-play mobile games are fraught with ways to spend money, but like millions of parents out there, SuperData analyst Joost van Dreunen is concerned how this is affecting kids.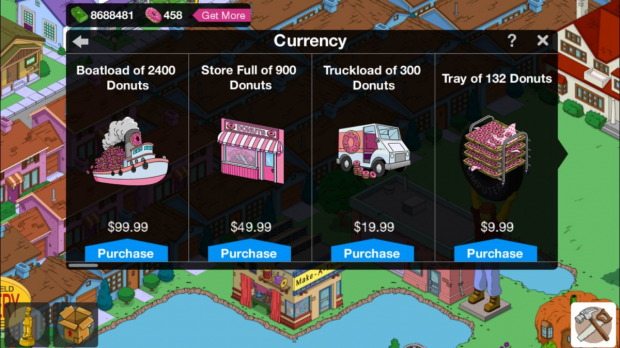 In a recent email newsblast, of which typically have wise insight on the games industry, SuperData's Joost van Dreunen had a few choice words about over-monetized mobile games. These titles, which typically target kids and younger gamers, help churn mobile gaming's billion-dollar wheel of microtransaction revenues with invasive, often manipulative tactics. Progress is often interrupted or even held ransom unless users spend a dollar here or two dollars here, creating a self-sustaining loop of instant gratification vs. having to wait (hence the "freemium isn't free" argument.).
"The current offering of kids games has a glaring problem in terms of how they connect kids with suitable content. The issue, as I see it, is two-fold: first, there's a sobering amount of overly aggressive in-app monetization going on," van Dreunen wrote in the newsletter.
"In most free-to-play games (looking at you, Minion Rush) there are way too many interruptions that force you to buy some meaningless currency to spend on things you don't need.
"These are not games. They only create noise in my house because the kid is constantly prompted to do something other than play. A poorly designed user interface with too many buttons tempting to interrupt game play successfully breaks the spell of any magic circle."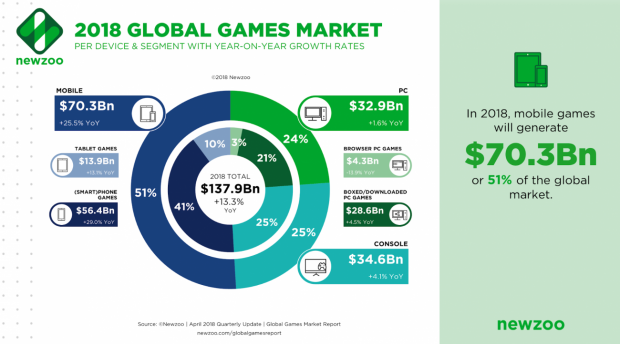 These tactics are working very well. According to analyst firm Newzoo, mobile gaming is expected to make $70.3 billion this year and represents over half of total year earnings.
The SuperData analyst also goes on to say that subscriptions will be a big star in 2019 as companies pivot away from controversial lootboxes.
Microsoft has paved the way with its Xbox Game Pass service, EA is offering its own EA Access Premiere, and Sony has also made dramatic changes to its PlayStation Now subscription model.
This trend should continue as more and more big players adopt their own respective subscriptions that organically merge into live service plans.
"Next, it is clear that subscriptions and bundled content will drive sales in 2019," van Dreunen continued.
"After the initial success of Twitch and Microsoft's GamePass, more companies will adopt this monetization model. Now that large platform holders like Sony and Apple are getting close to the upper limits of how many devices the market will carry, they are naturally looking to grow revenues by offering add-on services. Subscriptions are a big part of this."
Sony already has attached lots of subscriptions to its mighty 80 million-strong PlayStation 4 install base ecosystem. Microsoft and EA are also pushing streaming-based services alongside Google, but these aren't expected to really manifest until 2020 or thereabouts.
Related Tags