Thanks to Origin Access Premiere, EA's current fiscal year could end up planting the seeds for stronger long-term growth.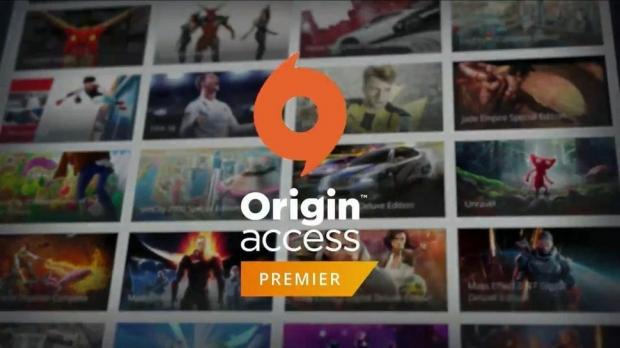 EA's new Origin Access Premiere subscription folds perfectly into the company's digital-driven focus on live services. EA, like other games-makers as Activision, Take-Two Interactive, and Ubisoft, makes billions every year from its strong multi-faceted live service strategy. The publishers Origin/EA Access subscription duo has been quite transformative for both the PC and console gaming space by offering access to a pool of games for a flat monthly or annual fee, leading major players like Microsoft to jump in with its own successful GamePass service. But starting next week EA aims to kick things up a notch.
The company has announced that Origin Access Premiere will launch on July 30, 2018 on PC, meaning the service was nearly ready during its E3 reveal. But interestingly enough EA is taking a page from the GamePass playbook: before, Origin Access subscribers had to wait until EA rotated new games into the mix. But with the $14.99 a month/$99 a year Origin Access Premiere, users get early access to new games like Anthem and Battlefield V a full five days ahead of release.
As more and more gamers embrace digital, EA's live services are becoming more and more important. The company raked in $450 million from live services in its first-quarter earnings (April - June 2018). Origin Access Premiere will simply lay the seeds for more subscription revenues and a tighter level of engagement via earlier access to specific online games.
"As we move further into FY19, we are continuing to push the boundaries and pioneer for our players. Origin Access Premier launches next week, a first-of-its-kind subscription service that will include unlimited access to our newest PC titles. We believe strongly in the transformative nature of subscriptions," said EA CEO Andrew Wilson in the company's Q1 FY19 earnings call.
"In a network where subscriptions can reduce friction and help give players ready access to more great content, we are enabling developers from EA and beyond to bring truly amazing and immersive new experiences to a global audience. We're developing more, new IP, and bringing new teams to EA that can deliver more new and unique experiences. And we're continuing to work with more of the best creators across the industry to add more third-party games to our subscription services."
So, what's the difference between Basic and Premier?
Our Basic membership gets you:
the chance to try out our new games for up to ten hours, starting five days before release, with Play First Trials

access to The Vault, a library of games that just keeps growing all the time. Play any games that have already been added, as much as you want.

the 10% discount in the Origin Store on full games, pre-orders, expansions, FIFA points, and more
Premier will give you:
full, unlimited access to our games, starting five days before they release

That's right, no more limited-time trials. Play the full game starting five days before launch without purchasing it separately, until you cancel your Premier membership.

access to The Vault, a library of games that just keeps growing all the time.

the same 10% discount in the Origin Store on full games, pre-orders, expansions, FIFA points, and more