Battlefield V microtransactions coming January 2019
Battlefield V's monetization switch should be flipped in early 2019.

Published Sat, Dec 22 2018 10:22 PM CST
|
Updated Tue, Nov 3 2020 11:49 AM CST
EA should start monetizing Battlefield V in January 2019, giving three months to rack up earnings before its fiscal year ends in March.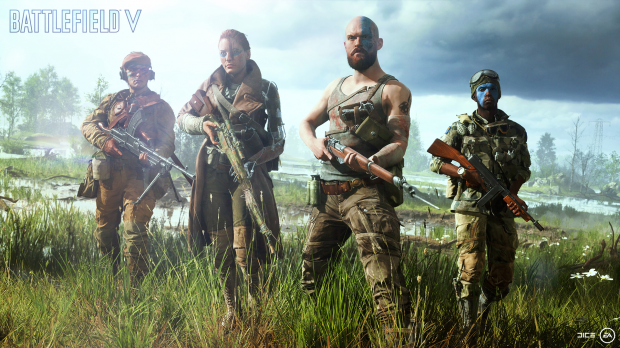 Battlefield V's premium microtransaction currency should go live on January 18, 2019, recent Amazon store listings indicate. EA and DICE wisely chose not to monetize Battlefield V at launch and instead organically drive engagement with events and content to gauge the proper way to actually drive the digital business model. Although sales are weaker than Battlefield 1, this tactic could work quite well in the long run, which is what EA's always planning for.
The currency, which is used to buy optional cosmetic items to customize characters in the Company hub, will be priced similar to Battlefront II's crystals.
500 Bcoins - $5

1050 Bcoins - $10

2200 Bcoins - $20

6000 Bcoins - $50
Switching on microtransactions this early makes a lot of sense. Battlefield V's anticipated Firestorm battle royale mode will launch in March 2019 and EA wants to make revenue on the game's engagement before then. Going live in January also gives EA a three-month window to collect microtransaction earnings before its fiscal year ends on March 31, 2019.
In lieu of battle passes, DICE will use earnings from optional cosmetic purchases to drive Battlefield V's massive content updates that include Tides of War rollouts, the battle royale mode, and lots of tweaks, balances, and new items to change gameplay over time.
Related Tags