Fallout 76 sold 1.4 million digital copies, SuperData says
Sales of Bethesda's latest online-only Fallout drop below its predecessors.

Published Thu, Dec 20 2018 6:32 PM CST
|
Updated Tue, Nov 3 2020 11:49 AM CST
Bethesda's gamble with Fallout 76 didn't exactly pay off in terms of digital launch sales, but EA's Battlefield V was also soft in November.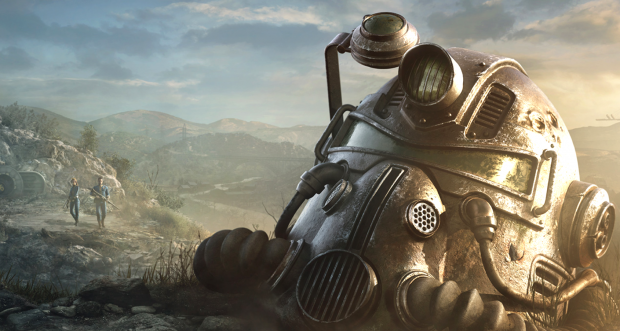 According to findings from SuperData, both Fallout 76 and Battlefield V saw weaker sales throughout November when compared to previous series entries. The analyst firm estimates that Battlefield V sold 1.9 million units digitally on consoles and PC, whereas the only-only Fallout 76 sold 1.4 million copies. For clarification, EA's shooter released on November 9 and Fallout 76 launched on November 14. Both games are down from Battlefield 1 and Fallout 4, but SuperData didn't say by how much.
"Consumers spent $9.05 billion on digital games across all platforms in November, down 1% year-over-year. Mobile and Premium PC revenue declined roughly 5%, offsetting a 13% rise on Console, where Fortnite and Red Dead Redemption 2 made up for the weak performance of Battlefield and Fallout 76."
Armed with its billions and strong engagement models, EA can weather a blow like this a lot more easily than Bethesda. As masters of the Games-as-a-Service market, EA can typically take a MSRP hit if their games are monetized correctly, as the lower revenues from sales will be countered by microtransaction earnings. Battlefield V and Fallout 76 saw significant price drops for the Black Friday season--a tactical move that lowered the barrier of entry to get people hooked into the live service ecosystem.
Whether or not this gambit actually worked remains to be seen.
EA is a publicly-traded company that reports its earnings every three months, but Bethesda is private, and its PC digital sales for Fallout 76 are locked to its own proprietary Bethesda.net storefront to boot. So it's a lot easier to figure out EA's business model and potential microtransaction revenues than it is with Bethesda. Either way it's too early to tell right now, but Battlefield V will likely gain more full game sales traction than Fallout 76 over time.
Even with softer numbers than its predecessor, Fallout 76 managed to crack the top 5 slot in digital console game sales for November.
Based on everything we've seen about Fallout 76, Bethesda doesn't understand how live games actually work and tried to monetize Fallout 76 before it could properly capture engagement. We've talked about Fallout 76's downfalls with live gaming in the past, and the studio has a lot of work to do before it can adequately monetize a wider audience.
Related Tags