Resident Evil 2 Remake - Leon/Ada Wong gameplay video
Leon and Ada Wong spotted in newly released Resident Evil 2 Remake video from Capcom.

Published Wed, Dec 5 2018 4:00 AM CST
|
Updated Tue, Nov 3 2020 11:50 AM CST
Capcom has released a new video detailing Leon and Ada Wong attempting to survive the threats of Raccoon City, we see some never before scene gameplay the recently released video.
Above we can see that the video has been released onto the Resident Evil YouTube Channel and begins with Leon talking to Ada Wong about getting more help. The video then cuts and we see Leon quietly moving through a building only to be ambushed by a distressed survivor.
Moving along we then see Ada Wong take the stage as she is faced with an obstacle. Wong decides its time to use her "secret weapon" and hacks into mainframe of the building to increase the fan speed, resulting in it breaking and allowing her to pass through the obstacle. We then jump back to Leon who is faced with quite a disgusting looking swamp enemy, as Leon pumps rounds into it we notice that small chunks of its flesh come away revealing a bulging eye ball. Resident Evil 2 Remake is planned for release on January 25th, 2019.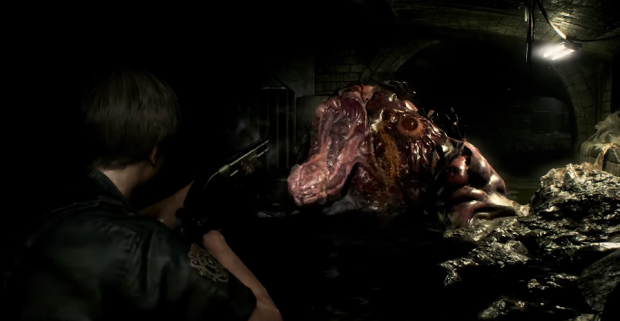 Related Tags