Square Enix loses big talent, FFXV DLC cut dramatically
Final Fantasy XV is coming to a close after all, and game director Hajime Tabata is leaving Square Enix.

Published Thu, Nov 8 2018 3:18 PM CST
|
Updated Tue, Nov 3 2020 11:50 AM CST
Hajime Tabata, the persistent game director who brought Final Fantasy XV back from the dead, is leaving Square Enix and the game's seemingly never-ending stream of DLC has been cut dramatically.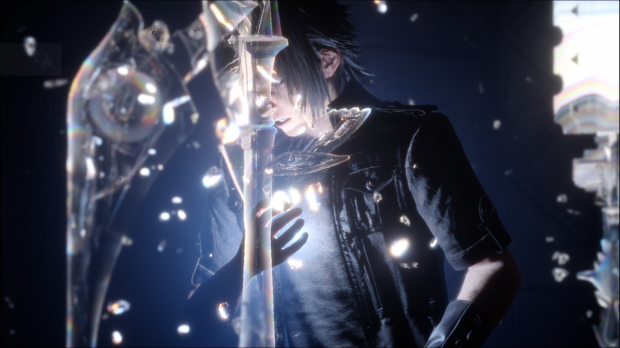 Final Fantasy XV was a nightmare for developers. The game went through many iterations and was in development for years upon years, but under Hajime Tabata's leadership, the team managed to not only ship the game but also create the foundation for high-end projects in the future. Tabata's team meticulously worked on FFXV's dynamic combat and scaled mechanics to fit on current-gen consoles--a feat that was incredibly difficult at the start--and built the powerful Luminous Engine that pushed the bar across all platforms. Not only did FFXV get a console release, but it also launched on PC where it shone quite brightly...and was accompanied by a veritable galaxy of DLC content to expand the experience. After years of toil, hardship, and strong leadership, Tabata is leaving Square Enix and will no longer lead the new Luminous Productions team.
"It's almost going to be 2 whole years since the release of FFXV. I honestly believe the reason we were able to get this far is because of all of you loyal fans. I thank you from the bottom of my heart," Tabata said in his farewell speech.
"Today, I have a personal announcement to make to all of you. I, Hajime Tabata, will be resigning from Luminous Productions and the Square Enix Group as of October 31, 2018."
Tabata says he will start up his own business to follow a passion project, and I personally wish him all the best.
As for the future of FFXV, Square Enix is ready to move on...in a sense.
Sadly Final Fantasy XV's end is in sight. Some time ago I called FFXV the new Skyrim because it would live on with fresh content, and it did, but now that time is up. Today Square Enix confirmed that FFXV's multi-chapter DLC roadmap will be cut short, ending with Episode Ardyn in March 2019. The future DLC chapters with Noctis, Lunafreya, and Aranea have been cancelled.
"Finally, the previously announced DLC episodes featuring the characters Aranea, Lunafreya and Noctis, will no longer be produced. The FINAL FANTASY XV journey will conclude next year with the release of EPISODE ARDYN. The FINAL FANTASY XV development team wish to thank all players who have taken this journey with them and will celebrate the experience with fans to the end," reads a press release from Square Enix.
However the game's live service multiplayer mode, Comrades, will get a standalone release on all platforms for $10. Comrades is unbundling itself from the core FFXV game and players will need to re-download the separate version.
Although FFXV might be nearing its end, the game's legacy will live on with other games. The Luminous Engine is an incredibly versatile and powerful piece of technology that will undoubtedly be the foundation for all major Final Fantasy games--and other titles in Square Enix's future roadmap.
Related Tags