Digital makes 73% of Take-Two's Fiscal Q2'19 revenue
Thanks to engagement-driven microtransactions, Take-Two's online-based strategies continue paying off.

Published Thu, Nov 8 2018 1:08 PM CST
|
Updated Tue, Nov 3 2020 11:50 AM CST
Take-Two Interactive cements itself further as a leader in the digital frontier.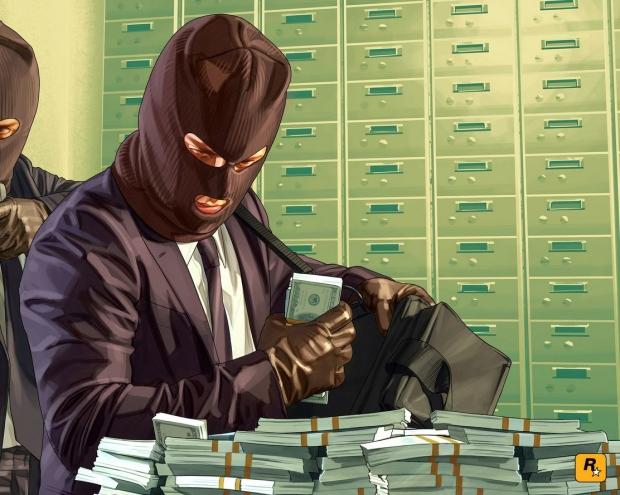 As more and more publishers push towards live service games digitally-delivered earnings are eating up larger pieces of the earnings pie. Like Activision-Blizzard, EA, and Ubisoft, Take-Two Interactive pulls in a large portion of its quarterly revenues from microtransactions, full game sales, DLC, and other digital content. In its recent Fiscal Year Q2'19 earnings the company made 73% of its total $583 million in net bookings from digital, or $426 million. Digital net bookings (digital/physical game sales) grew 20% year-over-year and main growth drivers included GTA Online and GTA V, NBA 2K18 and NBA 2K19, and mobile titles.
Thanks to big live games like NBA 2K19 and GTA Online, microtransactions took the lion's share of net bookings revenue. Recurrent consumer spending (subscriptions, DLC, mTX, etc) made up 53% of total net bookings, or $308.99 million.
GTA V and GTA Online helped Take-Two pull in $493 million in total net revenues in FY Q2'19. GTA Online was (and has been) a consistent gainer for recurrent consumer spending for the company. In the Fiscal Q2'19 period Take-Two earned $241.57 million in microtransactions, or 49% of total net revenues.
Red Dead Redemption 2's upcoming online mode, Red Dead Online, should be another big asset for Take-Two's digital dominance. The company has already sold 17 million copies of the game to date--eclipsing the original's lifetime sales in just over a week--which will be a big foundation for the online multiplayer mode.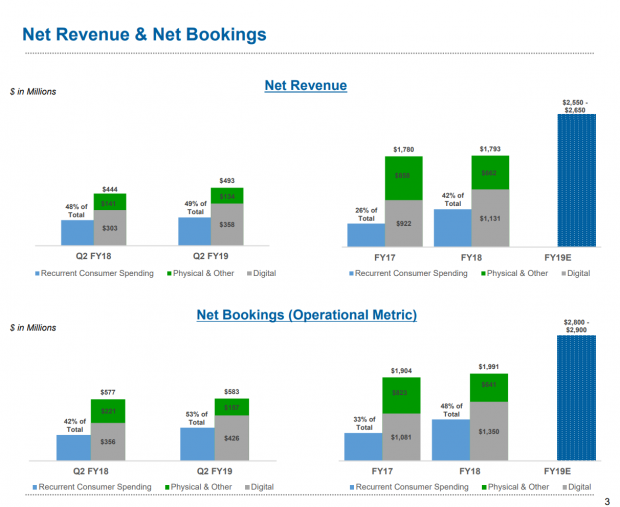 Microtransactions will be in Red Dead Online, and we expect the monetization scheme to mirror GTA Online combined with engagement-driven live events and other interactive content.
In light of Red Dead Redemption 2's strong success, the company has adjusted its total FY2019 forecast by $500 million and now expects to earn between $2.55 to $2.65 billion in total net revenues.
Related Tags