League of Legends Worlds viewership breaks last years record
The overall viewership for Riot Games' League of Legends World has broken last years record by 5%
Published
0 minutes & 49 seconds read time
Riot Games' biggest event in the entire year has just passed us by, the League of Legends Worlds series winner has been decided and the viewership numbers are in, lets take a look.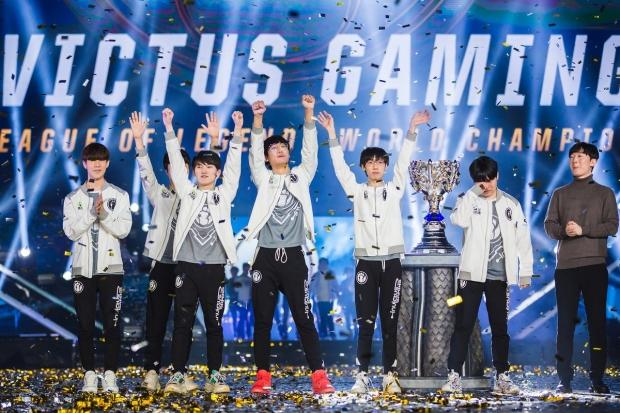 Despite the massive apparent popularity of battle royale titles such as PUBG or Epic Games' Fortnite, the League of Legends worlds series Twitch viewership is still is quite an achievement for Riot Games. With the decreasing in popularity for League of Legends due to the battle royale titles, World 2018 still managed to set a new all-time peak viewership score.
To give some comparison, the League of Legends Worlds 2017 series set the previous record which was just over 1 million concurrent viewers on Twitch. Worlds 2018 beat that number, coming in with 1.14 million concurrent viewers on Twitch, a solid 5% increase in viewership when compared to the previous year. The finalists for this years Worlds were Fnatic and Invictus, the ending result was a blow out with Invictus taking home the victory 3 - 0. For more information, or if you are interested in playing League of Legends, visit the official website here.
Related Tags