Microsoft's gaming division is all about monetization. I've said it many, many times now, and I'll probably say it many more. Company CEO Satya Nadella drives this point home in Microsoft's Fiscal FY Q1'19 earnings call and illustrates how the Xbox business works.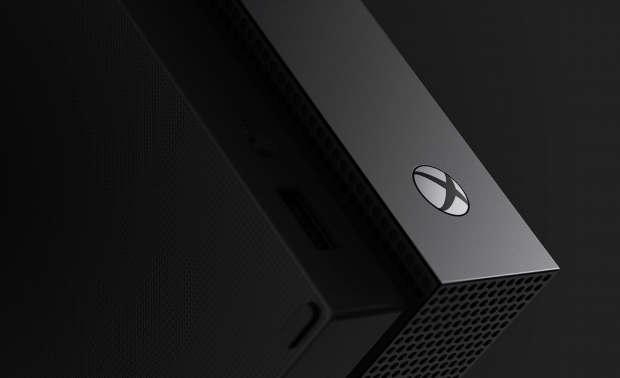 Xbox is no longer a console, but a wide-reaching service that brings games, subscriptions, microtransactions, and other engagement hooks to both consoles and Windows 10 PCs. And soon that'll come to phones, too. The Redmond-based tech giant is ahead of Sony in this respect and has major assets at its disposal: forward-thinking plans, a constantly growing and lucratively monetizable community via Xbox LIVE, and of course the might of both consoles and PCs. But at the same time these strategies threaten the quality of Microsoft's first-party games, all of which should now have live-based microtransactions or services of some sort.
This strategy is working quite well though (and has been for some time). Microsoft just kicked off its new Fiscal Year 2019 with $2.738 billion earned from Xbox gaming, which saw services and sales revenues up 36% year-over-year. This trend won't change any time soon; if anything Microsoft is doubling-down on engagement. During the financial call Microsoft CEO Satya Nadella outlined the Xbox business model now and moving forward.
"First-party content is key to our approach and we now have 11 game studios in our portfolio to deliver differentiated content for our fast-growing services like Game Pass. Xbox Live now has 57 million monthly active users and Mixer usage growth is accelerating. This loyal, high-value community is our strongest asset, creating expanding opportunity for monetization of first- and third-party games. Fortnite is a good example of that and all up, we are seeing record software and services revenue and engagement being driven on our platform," Nadella said in the earnings call.
Nadella goes on to highlight nature of an engagement foundation and how it's built around the community. Microsoft has to build the Xbox LIVE subscriber community and playerbase before all else, and then monetization come second. Attracting users with unique subscriptions like Xbox Game Pass is critical to growth, Nadella says, and is a main driver for adoption.
"...the thing that I'll say is most critical when you think about gaming is having a platform where the gamers are already there. That means you need to have a platform that has a community around it and monetize as well.

"So when you see some of the KPIs and some of the strength you saw in quarter, that's the foundation of Xbox. Xbox has the key gaming community and the monetization capabilities. Whether it's first-party games or third-party games, we are best-in-class in that monetization and that's what's reflected in the results.

"So given that structural position, we are going to make sure that we keep increasing the strength of the community. You see that already with Minecraft going to all platforms and that increasing the intensity of the community and you'll see us do more of that. Obviously, bringing Game Pass to even the PC is going to be a big element of that."
The main takeaway here is this: microtransactions, subscriptions, and other forms of engagement like live-based events, contests, avatars and achievements, and more dynamic friend/social interactions are here to stay. And rightly so as these features are major components to any online framework.