Spider-Man 'The Heist' DLC adds 3 suits, October 23rd launch
Get your web-slinging action ready as the Spider-Man 'The Heist' DLC releases very soon.
Published
1 minute & 21 seconds read time
If you are one of the 10% of gamers that have completely finished Insomniac's Spider-Man on the PS4 then you are no doubt waiting for the first chapter from The City Never Sleeps DLC to drop. The launch is just around the corner and will be bringing some new outfits as well.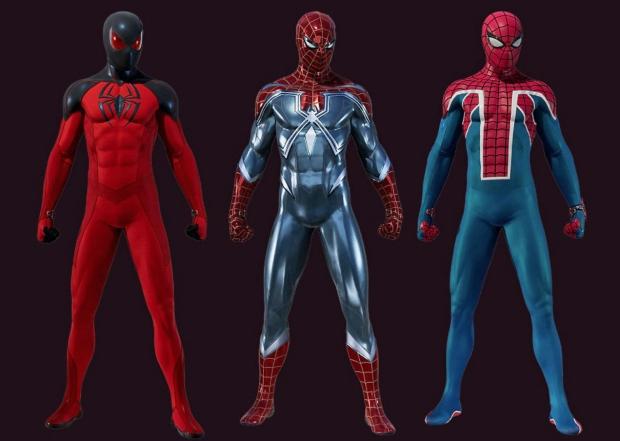 For those that didn't know, Spider-Man will be subjected to three separate chapters of DLC content, all of which will be coming under the umbrella of 'The City that Never Sleeps.' The first of which is titled "The Heist" will be introducing players to Felicia Hardy, or better known as the classic Black Cat.
Players could expect there to be some romance in the air throughout this DLC as both Black Cat and Spider-Man have quite a history of being past lovers throughout the comic books. Also included within the DLC are some brand new suits for players to enjoy, we can see from the above image that the three suits are: Resilient Suit from Gabriele d'Otto, Scarlet Spider II suit and the Spider-UK suit from Spider-Verse. Spider-Man 'The Heist DLC' will be launching on October 23rd, for further information visit the official website here.
In other news about Spider-Man, Insomniac have announced that they will be bringing a New Game+ mode to players, visit that story here.
Related Tags