On the heels of juggernauts like Fallout 4 and Skyrim, Borderlands 2 is the latest full game to get a PlayStation VR adaptation.
Gearbox's flavorful and grind-filled shoot-and-loot FPS sequel will soon be playable in VR, the devs today announced. The game, which was only announced on Sony's PS4-powered PlayStation VR, will be the full Borderlands 2 experience with a few nifty adjustments specifically tailored for virtual reality.
Borderlands 2 VR has a new slow-mo bullet-time ability called "BadAss Mega Fun Time" to even the odds up a bit when the action gets too frenetic. Gamers will also be able to teleport to various locations during battle.
"The biggest new feature of Borderlands 2 VR is our take on bullet-time, called "BAMF Time" (or "BadAss Mega Fun Time" if you're not into the whole brevity thing). Activating BAMF Time will give you the speed and reflexes of a rabid skag, allowing you to dodge bullets, pull off 360 no-scope headshots, and even use your Action Skill to fight off hordes of bandits, bullymongs, and whatever else Pandora might throw at you," Gearbox producer Brian Burleson said.
All of the crazy over-the-top weapons are in, ditto with the base game's four main classes and skill trees. We'll actually be able to drive vehicles in first-person this time too. The VR game was also in development as far back as 2016.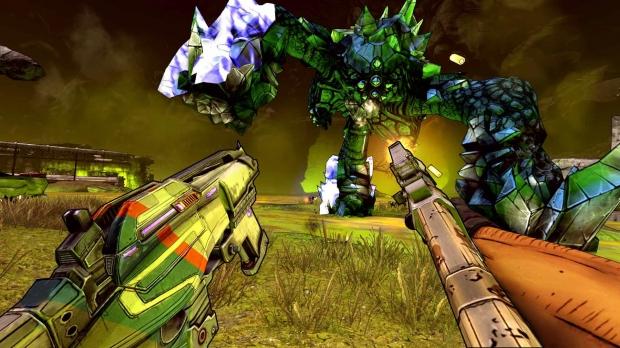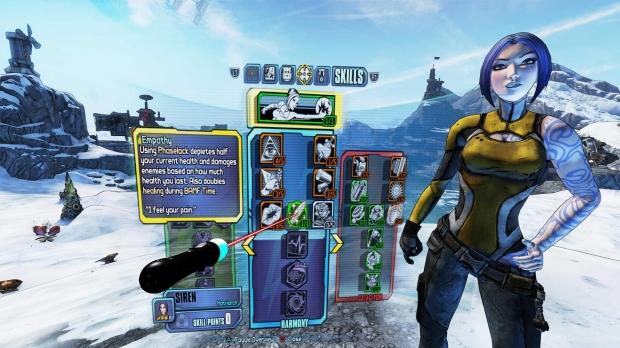 This release will help bolster sales for 2K Games as Gearbox continues work on Borderlands 3. Reports indicate the sequel will release in 2019, which aligns with assertions made by parent company Take-Two Interactive's statements.
Take-Two delayed the release, which it calls a "highly anticipated title from one of 2K's biggest franchises," to its Fiscal Year 2020 timeline that ends March 2020.
Borderlands 2 VR launches on PlayStation VR on December 14, 2018. No word of an HTC Vive or Oculus Rift release has been announced.
Here's more info about the VR game:
The iconic shooter-looter gets in your face! Borderlands 2 VR comes to PSVR on December 14!

Virtually immerse yourself in the untamed world of Borderlands. Step into the boots of a treasure-seeking Vault Hunter armed with 87 bazillion guns on a quest to line your pockets with loot. Blast bandits with real-world aiming, punch psychos in the mouth, race across the desert in stolen bandit vehicles and free Pandora from Handsome Jack's clutches!

PUT ON YOUR VIRTUAL BOOTS

Become one of four playable classes: Siren, Commando, Gunzerker and Assassin, each with unique skillsets and combat styles!

GET VIRTUALLY LOADED

Shoot-and-loot with bazillions of procedurally-generated guns, each with their own capabilities and modifiers. Plus, lust after procedurally-generated shields, grenades, relics, class mods and more for maximum power and mayhem!

VIRTUALLY SLOW TIME

Use the new Slow-Mo ability to set up your next attack! Plus, with Teleport, glide across Pandora as gracefully as Claptrap, if he had grace.