Jagex has rolled out the open beta for RuneScape mobile on Google Play, and now RuneScapers can continue their training anywhere they would like, making 'no experience waste' a reality.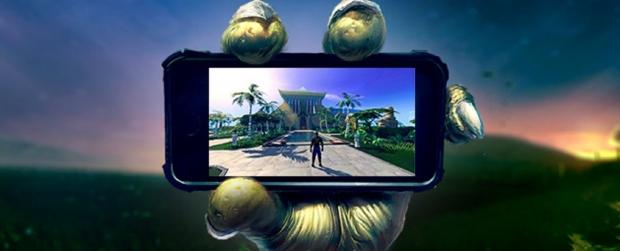 Jagex has taken to their news section on their website to announce that RuneScapers will now have the option of downloading the RuneScape mobile beta app from the Google Play Store to play on Android devices. According to the post, only members will be able to use this mobile feature and at the moment the app will require Android 5.0 (lollipop) and above. The servers will also be capped to 25,000 players and there is no iOS version for the time being.
Throughout the news post, Jagex also say that there will be numerous problems throughout the mobile app, which is why the developer has limited the number of spaces to just 25,000. Jagex also warn players that since the iOS version has not been released yet to not download any app that claims to have access to RuneScape mobile through iOS, as they will be a scam or most likely account phishers. If you want to check out the full news post on the Jagex website, you can visit that here.
For those thinking about jumping back into RuneScape and don't like how the game went through the 'Evolution of Combat' stage, check out Old School RuneScape here. The community is ever growing and completely dictates what updates and content is implemented into the game. Each major development decision must pass a community poll of 75% approval rating or higher before being added to the live game, thus making a RuneScape that is only going to have updates that majority of the community agree upon. Old School RuneScape is also on mobile for those that want to take their scaping portable.
Issues:
If your app freezes for a long period on the loading screen, then your app may be out of date and unable to connect to the game server. Visit the app store to get the latest version. A forthcoming app update will resolve this issue.

Loss of data connection during boot or a system update may cause the app to become unresponsive. This can be fixed by restarting.

If you experience the game locking up or crashing, reducing draw distance and disabling textures can improve stability.

Some combat tutorials cannot be completed (such as Lumbridge Combat Academy).

Occasionally taps on the interface will not be registered.

UI layouts, interactions and font size are still work in progress, in particular those in minigames.

Certain boss health bars and other stat displays can overlap the chat window.

If you experience issues moving items onto the action buttons, toggle the action bar lock (hold over combat settings).

Large amounts of particle effects can cause performance issues.

The game currently requires a device with at least 2GB RAM and OpenGL ES3.