Bitmain will be launching its next-gen Antminer soon, with the company announcing at the World Digital Mining Summit in Georgia its next-gen ASIC chip 'DM1391' that will mine cryptocurrencies on the SHA256 algorithm.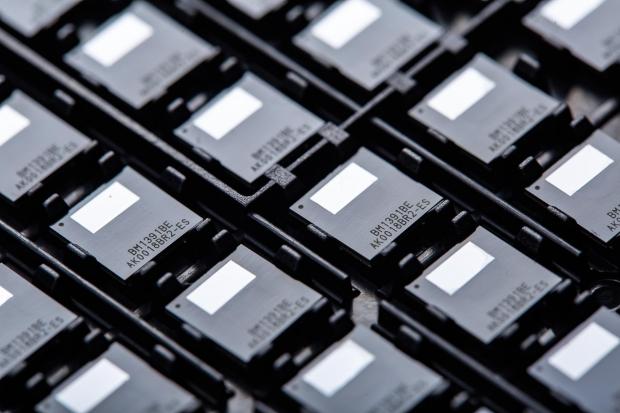 Bitmain will be one of the first to use the 7nm process with its new ASIC SHA256 algorithm acceleration chip, with over 1 billion transistors and optimized for maximum efficiency. Bitmain's new 7nm built ASIC chip is the most powerful and power efficient ever made, something that Bitmain CEO and co-founder Jihan Wu saying the new ASIC can reach a ratio of energy consumption to the mining capacity that is as low as 47J/T.
The new 7nm chips are being made by TSMC and have already entered mas sproduction, so expect new Antminer's to blow away previous-gen mining performance, with even more impressive power efficiency in the near future. Bitmain isn't new to developing world-leading ASICs with current-gen 16nm designs used in the popular Antminer S9 miner, and many other ASIC-based miners from Bitmain.
Don't forget that Bitmain owns a huge 70% of the cryptocurrency mining market, so the new 7nm ASIC miner is going to really drive things to the next level and really bolden the dominance Bitmain already has on the market. Interestingly, Bitmain is first with 7nm to market before AMD and its upcoming Vega 20 on 7nm and NVIDIA which is using 12nm right now for Turing, with 7nm planned for both companies in 2019.