PSVR games will become more robust, says Sony
As the PSVR ecosystem continues to grow, so too does gamers' appetites for engaging VR experiences.

Published Wed, Sep 26 2018 3:36 PM CDT
|
Updated Tue, Nov 3 2020 11:50 AM CST
Sony is shifting towards expansive VR games now that the PSVR install base is filling out, aiming to bring more interactivity to the platform.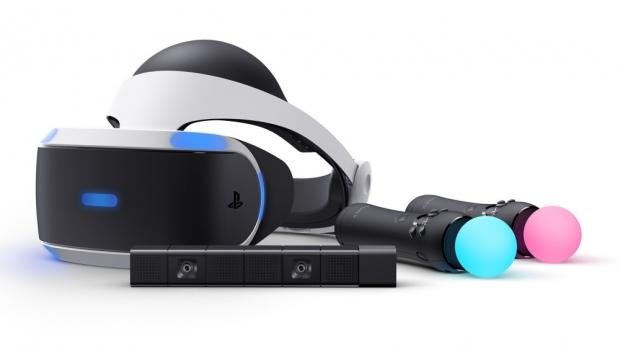 Rather than grand, sweeping adventures, PSVR games started off as "small, passive experiences" akin to old-time arcade games. This has considerably changed since the headset's 2016 launch, and we now have massive RPG adventures like Skyrim VR and even Dark Eclipse, the platform's first-ever VR MOBA. Sony says this trend will only gain momentum as the PSVR matures. The headset has now sold 3 million units worldwide, but the attach rate remains quite small compared to the PS4's 82.2 million install base. Sony isn't about to give up on VR, however.
"Titles with deeper gaming will continue to increase in the future," Sony's Shuhei Yoshida said in a recent PlayStation Blog post. "Users will not want a short experience, they will want to have a game to play for a longer time. Based on such expectations, I came up with the strategy of making full-scale games of larger scale in the 2nd and 3rd year."
Sony may also be working on a next-generation PlayStation VR headset to accompany its new PS5 console. The company recently patented some interesting HMD tech that could find its way into a new PSVR model, including health tracking sensors and HUD overlays to display key info.
A new headset shouldn't be expected before 2019 or maybe even 2020.
Related Tags