PlayStation Classic packs 20 pre-loaded PS1 games, costs $99
Sony announces PlayStation Classic, rocks two PS1 controllers, HDMI output and costs just $99.
Published
0 minutes & 43 seconds read time
Sony has just announced the new PlayStation Classic, a small retro console that packs 20 pre-installed PS1 games and even two replica PS1 controllers.
PlayStation Classic will be pre-loaded with PS1 classics like Final Fantasy VII, Jumping Flash, Ridge Racer Type 4, Tekken 3, and Wild Arms. Sony hasn't announced what the other pre-installed games will be, but I'm hoping for some original Resident Evil and Tomb Raider action. I pumped some serious hours into those games at the time, it would be wild to see them sitting on the console if Sony wanted to blow retro minds.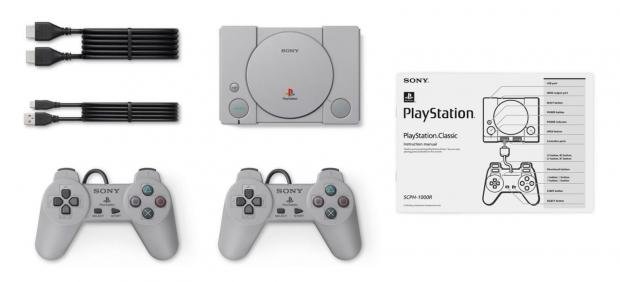 The new PlayStation Classic is a huge 45% smaller than the original PlayStation, with the console not having an operating optical drive as it's there for show. The power button is still that, a power button while the reset button will suspend games when pressed. Pressing the OPEN button will change the virtual disc.
Sony will include the PlayStation Classic console, two original replica PS1 controllers, a HDMI cable and sell it in the US and Canada on December 3 for just $99.
Related Tags