Update: 343i confirms Halo 6 won't have real-money lootboxes.
In a move that surprises absolutely no one, 343 Industries and Microsoft may infuse REQ packs into Halo 6.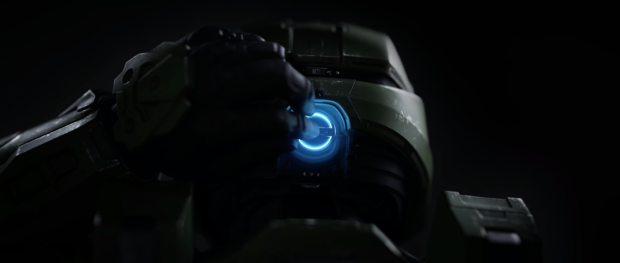 When I saw Halo 6 (aka Halo: Infinite) I thought two things: "please don't mess this up" and "what about microtransactions?" Microsoft loves--I repeat loves--to monetize engagement, which pretty much means all first-party games will have some microtransaction hook. Halo 5's awful REQ packs, which are lootboxes with random rewards like skins and actual items that can be bought with real money, have made Microsoft millions upon millions. In fact, REQ packs made a lot more money than Bungie's traditional Halo map packs.
Now it appears REQ packs could worm their way into the beating heart of Halo 6. 343 Industries is currently hiring a new Online Experience Director who will essentially oversee how Halo's multiplayer is not only upkept, but how it will be monetized via microtransactions and live services.
"You will oversee and provide vision for multiple facets of design and its implementation. This includes: Progression in- and out-of-game; microtransactions and integration of our business plan throughout the game; and, finally, social and engagement features that encourage players to return again and again with their friends," reads the listing.
Remember that Halo 6 is currently in early phases of development--343i has yet to finish the new Slipspace engine that powers the game--and it makes sense to make hires like this as the company gears up for full dev swing.
But at the same time it's possible this is just a coincidence. Perhaps the position just opened up and isn't even for Halo 6 at all, but for Halo 5. Maybe, just maybe, Halo 6 won't have awkward microtransactions gunking up the works with artificial grinding and "optional shortcuts."
(Continued below)

Read more: Monetizing gamers is still important to Microsoft
Taking a look at Microsoft's track record pretty much kills that possibility though. Remember Microsoft makes billions a year from Xbox (which is now a cross-platform service that bridges consoles and PC) through many avenues.
A more lucrative avenue is the microtransactions that are baked into all of its new first-party games. Halo is a huge marquee title that will attract millions upon millions of gamers on consoles and Windows 10 PCs, so it's only logical that the game will be A) a live service title with core online components and B) monetized in a key way that organically ties into progressive engagement.
This typically means capitalizing on the grind-driven progression of a multiplayer game, such as unlocking new armor pieces, guns, loadouts, abilities, etc. For maximum earnings potential, this digital economy should be marketable and directly monetized with some sort of time-saving option that also retains a randomized element (also known a the dreaded lootbox).
Another huge reason Halo 6 will be monetized revolves around Xbox Game Pass. The $10 a month subscription service has been transformative for the company thanks to Microsoft's unique sales gimmick. Game Pass doesn't just include a huge number of back catalog Xbox 360 and Xbox One games, but it'll include future first-party games like Gears of War 5 and likely Halo 6, too.
If Halo 6 is essentially "given away for free" on Xbox Game Pass then 343i and Microsoft have even more incentive for deeper monetization. Sure you're paying the $10 fee to keep your subscription active, but that's not akin to a one-off $60 purchase (at least at once) combined with potential microtransaction dollars.
In any case, I'm hoping the microtransactions are purely cosmetic and don't lock weapons behind REQ packs this time around. This system pretty much ruined Halo 5's multiplayer for me, and I'm not looking forward to being manipulated into buying a pack just to use a DMR again.