Ubisoft may use blockchain to monetize games
Ubisoft's experiments with blockchain could change how its future games are monetized.

Published Mon, Sep 17 2018 5:31 PM CDT
|
Updated Tue, Nov 3 2020 11:50 AM CST
Ubisoft is using blockchain technology to create randomized in-game areas, which could dramatically affect its future games. But it also plans to reward gamers with a special currency that can be traded for cryptocurrency, signalling a potential new monetization method.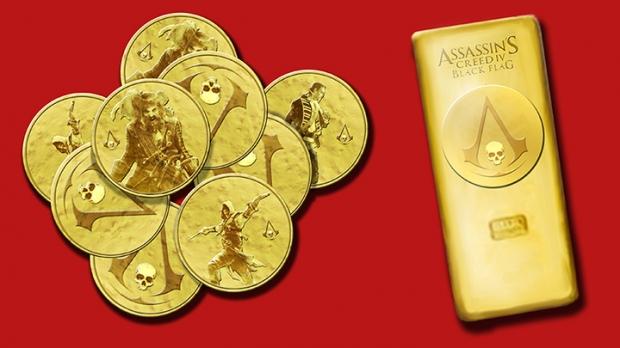 Ubisoft is one of the major publishers experimenting with new tech like blockchain, AI, and cloud infrastructures to power its video games. The studio opened the Strategic Innovations Lab to tinker with blockchain and other fledgling tech, and now we have a glimpse into what the team has been working on.
Introducing HashCraft, a new Minecraft-esque game that uses blockchain for procedural generation as well as rewarding players with digital currency. Using blockchain, Ubisoft is can secure players' worlds and create a network of community-hosted environments that can't be hacked or taken down by the publisher. In exchange for uploading their worlds, Ubisoft will dole out a premium currency that can be traded for bitcoin or other cryptocurrency. This could very well end up being a new form of monetization for Ubisoft, a company whose digital-first strategy puts strong emphasis in microtransactions, subscriptions, DLC, and other online purchases.
"The prototyping team from our Strategic Innovation Lab designed a game named HashCraft. It allowed us to explore the possibility for the player to create their own Island and to share it with the community without any centralized servers. When the game is on the player's PC works like a node in the network, which stores the history of past transactions, but more importantly, the data related to user-generated content," said Nicolas Pouard, Ubisoft's blockchain initiative manager (thanks Finder AU).
Essentially Ubisoft is creating a kind of theme park where gamers can jump into created worlds and earn cryptocurrency for completing challenges. It's likely that world owners (or theme park operators, if you will) who share their creations for others to play will earn a percentage share of the currency once users actually beat the levels and such.
(Continued below)
Gamers will ultimately be playing games for small slices of real-world cash instead of just in-game rewards, cosmetics, or progression items. This could fundamentally change how games are monetized as a whole and cause a surge of interest for anyone who wants to "make money while playing games."
Ubisoft should rake in a larger slice of the crypto pie for every transaction made, thus making it part of its recurring revenue plan.
Taking a look at Ubisoft's current earnings show just how important engagement monetization actually is to the company. In FY Q1'19 Ubisoft made €318.5 million from Player Recurring Investment (DLC, microtransactions, and subscriptions), representing a huge 87.4% year-over-year spike. PRI also made up nearly 30% of total net sales for the quarter.
And what better way to spark engagement and community than the promise of cash for playing games?
Right now HashCraft is in early experimental phases and shouldn't actually release for a long time. We shouldn't see this kind of new microtransaction-style avenue implemented any time soon...but tech accelerates dramatically these days so anything's possible.
Related Tags