Xbox All Access to combine subscriptions and consoles
Microsoft will soon let gamers lease Xbox One consoles and subscriptions at an affordable rate, sources say.

Published Thu, Aug 23 2018 12:30 PM CDT
|
Updated Tue, Nov 3 2020 11:51 AM CST
Microsoft's new Xbox All Access program aims to bridge the cost gap preventing consumers from buying into the console ecosystem, thus making Xbox hardware and subscriptions more widely accessible.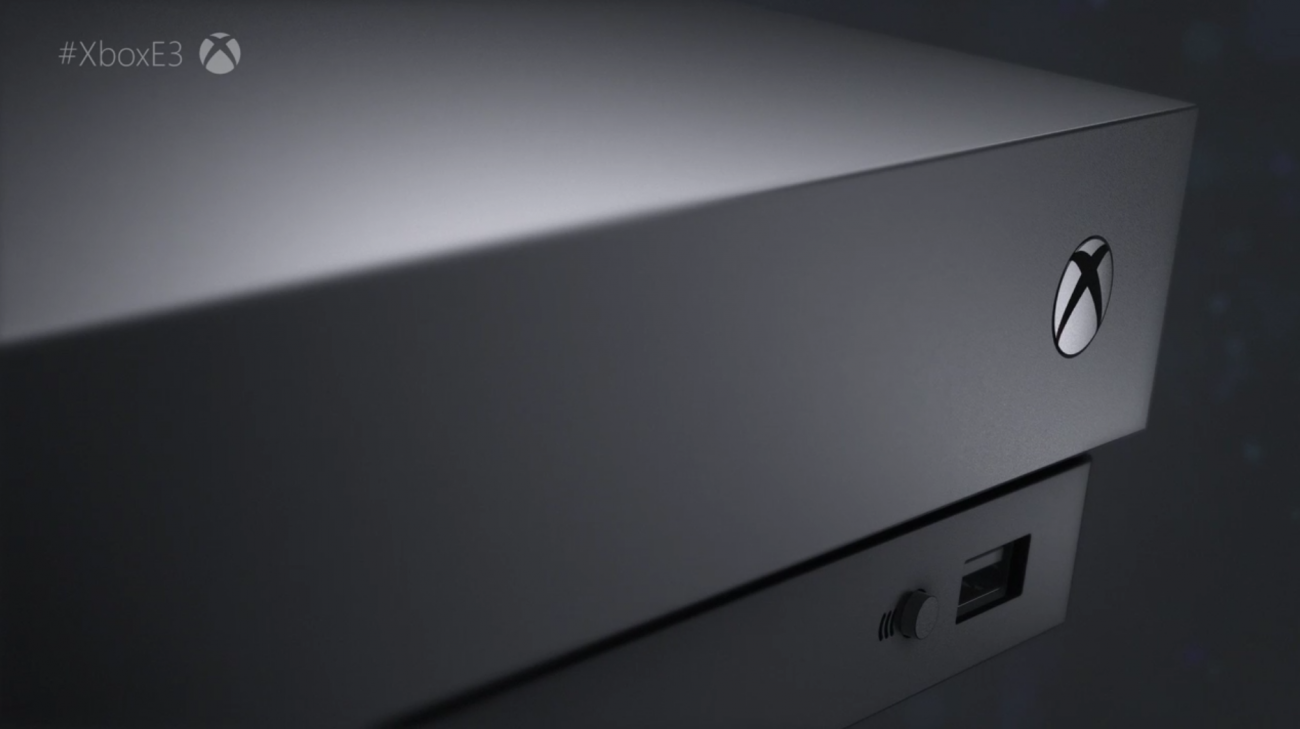 The Xbox All Access initiative will combine both Xbox hardware and two different kinds of subscriptions--Xbox Game Pass and Xbox LIVE Gold--in one affordable package, sources have told Windows Central. Essentially Microsoft will lease consoles to users and allow them to pay the system's cost off over time, while also bundling in its online game services for two years.
Sources say pricing will be about $22/month for an Xbox One S, and $35/month for an Xbox One X across a period of 24 months. This would bring the total long-run cost of the Xbox One S option to $528 and the Xbox One X option to $840. A quick breakdown reveals some savings: the average cost of an Xbox One S is around $230, two years of Xbox LIVE Gold at $59.99/year nets around $240, and two years of Game Pass at $59.99 per six months nets $240 as well, bringing the total retail cost to ~$710 or so.
The service will be offered in the United States first and possibly other territories and regions at a later date.
This move makes a lot of sense on Microsoft's part, especially bundling in its online services. The company can afford to take a potential hit on full-value subscriptions because it's banking strongly on live services and engagement, and Xbox LIVE is a major conduit for consistent long-term revenue growth.
Read Also: Why Xbox LIVE is the center of Xbox, not consoles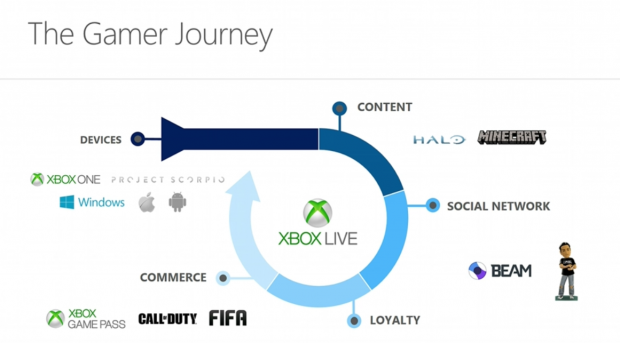 Through community-driven engagement via events, streaming revenue, advertisements, and in-game microtransactions, Microsoft isn't so strongly reliant on full game sales any more--or hardware sales, for that matter.
By incorporating both hardware and a limited run of its services, Xbox All Access will be an easily accessible portal in which Microsoft can fold many more players (and payers) into its gaming ecosystem.
Microsoft's $10 a month/$59.99 per six months Xbox Game Pass has also sparked full game sales in a new way. Subscribers are much more likely to actually buy games after they try them on the service, especially if the game they were playing gets rotated out. Remember that Xbox Game Pass is sort of like Netflix in that its content offering is in flux. As new games get added, others get removed in a cyclic fashion.
"There's two stats that always surprise me. One: I think on a monthly average a Game Pass player plays 4 or 5 more games than a non-Game Pass player. They're playing a lot more games. They're also buying more games...which at first I'm like...that surprised me," Xbox's Phil Spencer said in a recent interview with Giant Bomb at E3 2018.
"People might think it's competitive, but we are seeing both purchase and subscription increases as a result of Game Pass," Microsoft's general manager of services Ben Decker told Variety in a recent interview.
In its Fiscal Year Q4'18 earnings Microsoft saw a substantial $643 million raise in gaming revenue driven by strong Xbox software and services earnings. This represents a 39% year-over-year increase.
This proves its engagement strategies are paying off, especially thanks to its forward-thinking subscriptions and services model.
"Gaming revenue increased $643 million or 39%, driven by higher revenue from Xbox software and services. Xbox software and services revenue increased 36%, mainly from third-party title strength," the Redmond-based tech giant wrote in its earnings.
Related Tags