Torchlight is being resurrected
Torchlight is coming back, but it might be an online-only ARPG with a 'persistent shared world'

Published Sat, Aug 11 2018 6:23 PM CDT
|
Updated Tue, Nov 3 2020 11:51 AM CST
While Runic Games is gone forever, its Torchlight series will live on.
Max Schaefer of Blizzard North and Runic Games fame is igniting the torch once again. Schaefer's new studio Echtra Games has teamed up with publisher Perfect World Entertainment to breathe new life into the Torchlight franchise with Torchlight Frontiers, a new ARPG that shifts things up a bit from the previous entries. Torchlight Frontiers should be an action RPG in the same vein as Diablo and the original Torchlights, but with a "shared, persistent and dynamically generated world."
As a big fan of Torchlights I & II I'm particularly excited about this idea but I'll admit I'm skeptical on some of the features. While I particularly played offline in those games, I do see the merit of tackling ARPGs with friends or even random players. From the sound of it Torchlight Frontiers won't have an offline mode and is probably monetized with in-game purchases in some fashion (which is really to be expected from online games), but bear in mind this is speculation on my part.
I definitely wish Schaefer all the best with Torchlight Frontiers (and I'll absolutely play it), but I'm curious if it can compete with ARPG titans like Path of Exile that dominate the space right now.
"Evolving the Torchlight universe into a shared world has always been a goal for the franchise, and I'm excited that we're finally able to make it a reality," said Max Schaefer, CEO of Echtra Games.
"Torchlight Frontiers will be a living, breathing universe that will still feel uniquely Torchlight, while we add our own creative spin to the game. The team is building something truly special, and we can't wait for fans to play it for the first time at Gamescom and PAX West."
Torchlight Frontiers will be available in 2019 on PS4, Xbox One and PC.
Check below for a few more snippets about the game:
"Set in the same beloved universe as Torchlight I and II, this shared-world action-RPG brings back many of the franchise's signature features and mechanics that captured the hearts of ARPG fans around the world. Led by former Runic Games and Blizzard North co-founder, Max Schaefer, the team developing Torchlight Frontiers is comprised of veteran developers who were responsible for the games that defined the ARPG genre, including the original Diablo and Torchlight franchises.

"Torchlight Frontiers combines the heart of the beloved Torchlight series with a shared, persistent and dynamically generated world. In true Torchlight style, players will team up with friends and devoted pets to hack and slash their way through a vibrant world, discover ancient ruins of lost civilizations and brave dungeons filled with riches and dangerous creatures. Additional details about Torchlight Frontiers will be revealed at a later date."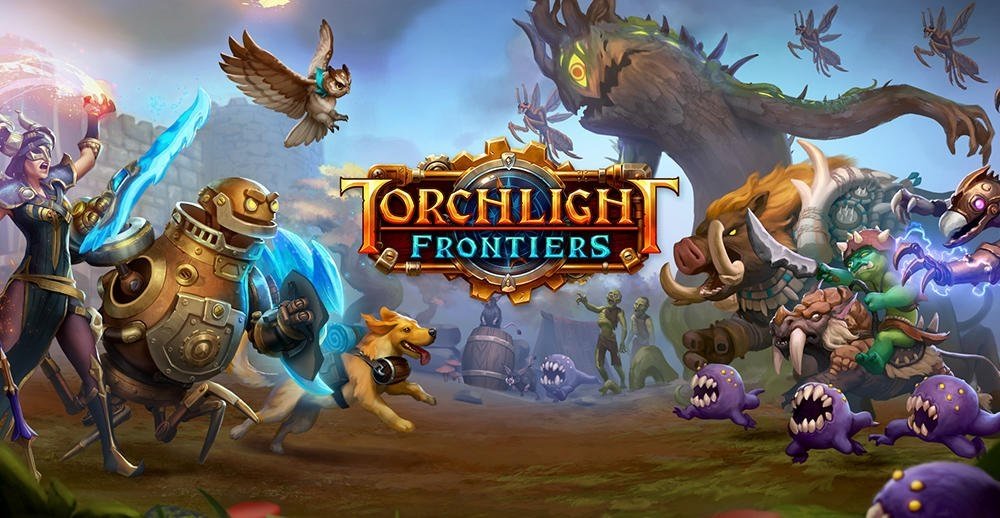 Related Tags