Donkey Kong Country designer regrets King K. Rools name
The original Donkey Kong creator has revealed that he regrets the name of King K. Rool.

Published Fri, Aug 10 2018 1:00 AM CDT
|
Updated Tue, Nov 3 2020 11:51 AM CST
The original designer for the hit classic Donkey Kong Country has spoken out after the recent news of his villain King K. Rool debuting to Super Smash Bros. Ultimate. It appears the designer wishes he spent some more time with naming the character.
After the surprise announcement of King K. Rool during the Super Smash Bros. Ultimate Direct Nintendo held a few days ago, the original Donkey Kong Country designer, Gregg Mayles commented on his villain joining the Smash roster.
Mayles said that he never would of expected K.Rool to ever leave Donkey Kong Country, and that it's an even bigger surprise to see him debut to such a popular game as Smash a whole 25 years down the track. Mayles said if he knew the fate of K.Rool before he named him, he would of spent more time choosing a different name. If you missed out in the Super Smash Bros. Ultimate direct, check out the Simon Belmont confirmation trailer here. If you want to keep on top of what Nintendo are posting about Smash UItimate, visit the official Super Smash Bros. Ultimate website here.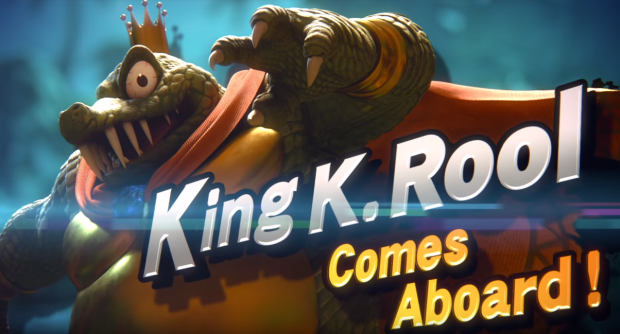 Related Tags