AMD has officially launched the new second-gen Ryzen Threadripper CPUs which include the flagship Ryzen Threadripper 2990WX but AMD is already teasing consumers and their competitor in Intel with massive price drops to first-gen Threadripper CPUs.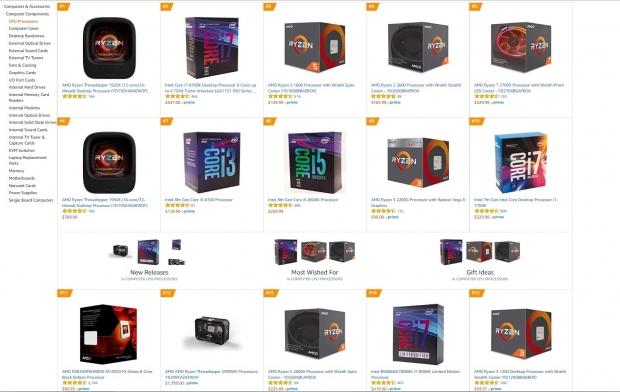 The Ryzen Threadripper 1920X is a 12C/24T processor that debuted for $799, and was temporarily priced at just $249 on Amazon which quickly hit the Amazon Best Sellers list before it sold out. It's back up to $427 at the time of writing but anyone who secured it for $249 would be laughing all the way to 24-thread processor town, and back again.
AMD's new Ryzen Threadripper 2920X is the second-gen successor to the 1920X and it's priced at $649... so $249 is quite the discount, representing some truly insane CPU price wars that will happen over the holidays between AMD and Intel.