Official Smash Bros. teases Simon Belmont reveal for Direct
Nintendo has just gave a massive hint towards who the next new fighter is, Simon Belmont to be revealed tomorrow.

Published Wed, Aug 8 2018 4:52 AM CDT
|
Updated Tue, Nov 3 2020 11:51 AM CST
A day before the Super Smash Bros. Ultimate themed Nintendo Direct, Nintendo has uploaded a video to their YouTube Channel under 'unlisted.' The video gives a massive clue to who the next new fighter to be announced is, shall we see Simon Belmont revealed tomorrow?
The leak has been picked up by the /r/Smashbros sub reddit and has blown up, according to the post "Last week's Galaga music update for Super Smash Bros. Ultimate had its title changed on the official Smash Bros. YouTube channel. The new name? Bloody Tears / Monster Dance." For those that didn't know, Blood Tears is one of Castlevania's most iconic tracks, it debuted on Castlevania II: Simon's Quest and has been redone several times over the course of the franchise.
Listening to the video that was released onto the Super Smash Bros. YouTube Channel, you can hear a clear distinction between that of the original Castlevania track the newly released one. It is especially suspicious as Nintendo are only 24 hours away from their Super Smash Bros. Ultimate Direct, this could suggest that all of the rumors about Simon Belmont joining Smash could be true, I suppose we will find out very soon. If you missed out on the rumors surrounding Simon Belmont, catch up on that story here. There are also rumors about King K. Rool and Paper Mario also being announced, if you missed those visit that story here.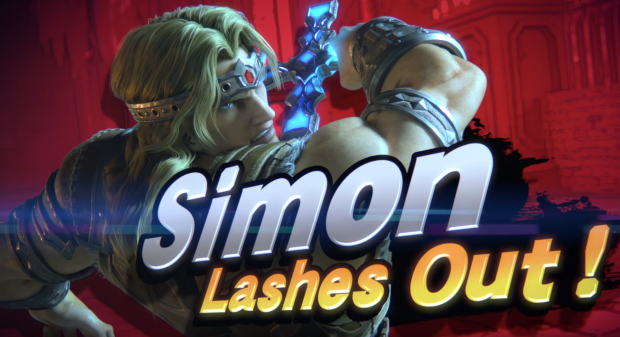 Related Tags