Smash Bros. Ultimate roster leak: King K Rool/ Paper Mario
A new Super Smash Bros. Ultimate leak has surfaced revealing what seems to be the upcoming games roster line-up.
Published Jul 2, 2018 3:00 AM CDT
|
Updated Tue, Nov 3 2020 11:51 AM CST
2 minutes & 1 second read time
Many Super Smash Bros. players are awaiting for further characters to be announced after following the additional Ridley and Inklings reveal. New leaks have surfaced and it seems that there is going to be plenty more characters coming to Super Smash Bros. Ultimate.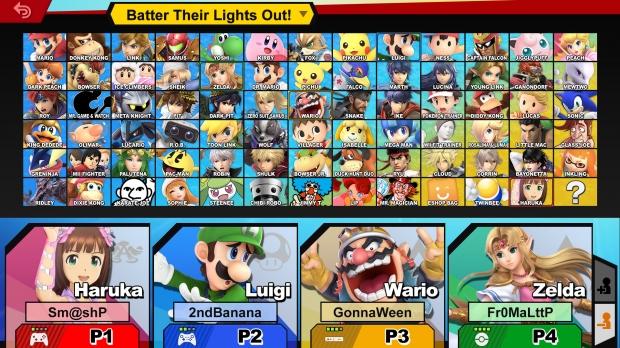 A few sources have come forward saying that Smash players should expect more characters to be on the way, some of these are anticipated characters and some are a surprise. Before I dive into that though, I have to say this is all rumors at the moment as nothing has been officially confirmed. Starting off, we have a leak on 4Chan that suggests: King K Rool, Ashley, Paper Mario, Karate Joe and Simon Belmont are on the way and will be revealed sometime leading into the release of Super Smash Bros. Ultimate.
A image has been released of the Smash Bros. Ultimate character selection screen some of the 'new' characters art styles are different from the rest, as well as some characters listed here just don't seem popular enough to make the final cut. From the image, we can see numerous characters such as: Glass Joe from Punch Out!, Dixie Kong, Karate Joe from the Rhythm Heaven series, Sophie, Steenee, Chibi Robo, Jimmy T from WarioWare, Lip, Mr. Magician, eShop Bag, Twinbee and Hakura. DasVergeben, the leaker who was correct about Ridley coming to the new Smash said last week on Reddit that Nintendo has confirmed the final line-up for the game as well as the DLC characters.
According to DasVergeben, Cassandra and Raphael from the Soulcalibur series could be included either within the launch roster or as DLC characters. Here is what DasVergeben said "Cassandra I heard would be in a while ago, but it wasn't a hard confirmation like all the other characters I'd leaked that would be in. Either way it sounds like she's either in at launch or DLC because of that though. I'm working on finding out who all is left to be revealed for launch and DLC since both have been finalized."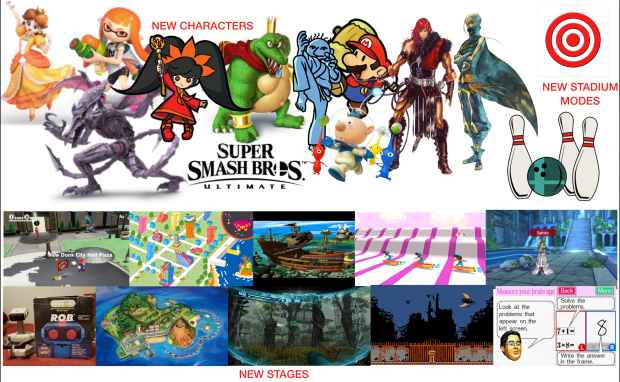 Do take these leaks with a grain of salt as the image could easily be photoshoped or the 4Chan information could simply be someone making things up for attention. For official confirmation on new characters or any information about the upcoming Super Smash Bros. Ultimate visit Nintendo's Smash blog here.
Related Tags