Dragon Ball FighterZ new trailer reveals new fighter Cooler
Bandai Namco will be bringing Cooler to Dragon Ball FighterZ.

Published Mon, Aug 6 2018 4:40 AM CDT
|
Updated Tue, Nov 3 2020 11:51 AM CST
During EVO 2018, Bandai Namco decided they were going to showcase a brand new trailer for Dragon Ball FighterZ, the trailer consisted of three upcoming characters, Base Vegeta, Base Goku and now Cooler.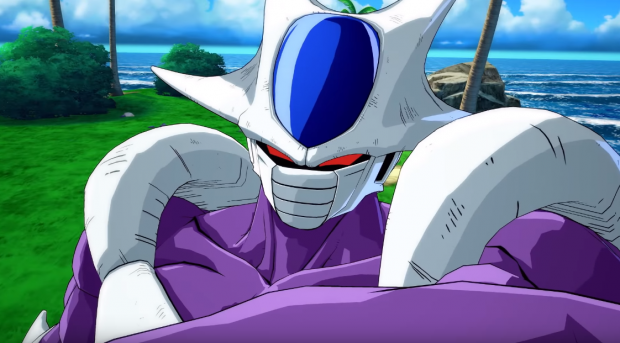 From a leak that started back on July 19th from Twitter user Blackkite, which then eventuated into Bandai officially releasing trailers for into both Base Goku and Base Vegeta. The developer has taken to EVO 2018 to showcase yet again another trailer for the characters, but has now also included Frieza's brother, Cooler.
The trailer reveals to us a much better look at both of the characters movesets, we can see Goku using kaio-ken, Kamehameha and many close up combos. The same goes for Base Vegeta, we see combo's and galick gun displayed to us in an epic battle with Goku's kamehameha wave. What is most interesting in this video is the last half, as a "mighty warrior" approaches we are introduced to Cooler. Cooler will be joining the other season 1 DLC characters which include Bardock, Broly, Fused Zamasu and Vegito.
Unfortunately, the release date for Cooler has not been revealed yet, we can assume that it will be sometime after the release of both Base Vegeta and Base Goku, which has now been scheduled for August 8th. Dragon Ball FighterZ is available on the PS4, Xbox One and PC. The fighting title will be arriving on the Nintendo Switch on September 28. For further information regarding Dragon Ball FighterZ, visit the official website here.
Related Tags