Elon Musk has taken to Twitter to tease that in the upcoming Tesla V9.0 release that is 4 weeks away, that Tesla owners will enjoy "some of the best classic" Atari games as Easter Eggs in the new Tesla update.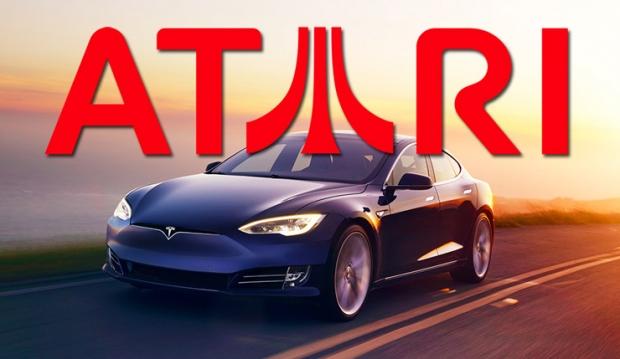 Jordan Golson replied to Musk on Twitter saying there should be specific classic Atari games like Ms. Pac-Man, naturally. Food Fight, Dig Dug, Pole Position, Tempest, and Missile Command in the update. Musk replied saying that he's hoping to include the "last three" in this release, which means we should expect Pole Position, Tempest and Missile Command.
Musk continued, adding that with Pole Position it'll be "linked to actual car steering" but made sure to add that this is "while stationary" so that people don't think you'll be flying down the highway in your Tesla playing Pole Position at the same time. Because that would end in a disaster.
The tweets from Musk continued, with the PayPal and SpaceX founder adding "if you're into video game development, consider applying to Tesla. We want to make super fun games that integrate the center touchscreen, phone, and car irl". This unlocked a bunch of game developers and influencers to jump in.
Some more people started replying to Musk with You Don't Know Jack franchise developer Jackbox Games saying "how about some comedic party games where passengers use their mobile devices as controllers. You Don't Know Jack: Tesla has a nice ring to it...".
Better yet, PlayerUnknown himself dived in and tweeted "I think top trumps style card games for Tesla's stuck together in traffic could be cool".
Tesla V9.0 will roll out in the next 4 weeks or so.