In a not-so-surprising development, Bethesda probably won't let another outside studio put their own unique spin on a Fallout game.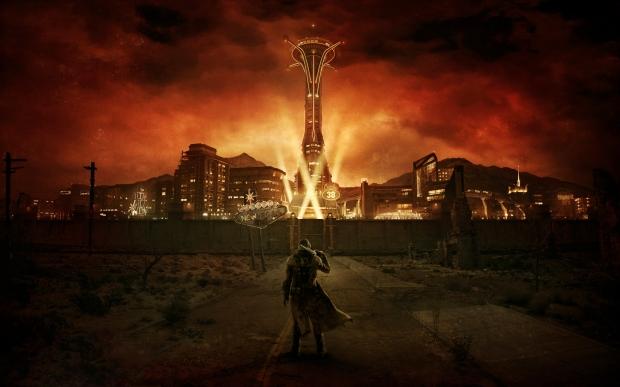 Eight years ago Bethesda briefly handed the reins to its cash-crop Fallout series to Obsidian Entertainment, a move that led to one of the best Fallout games ever made--Fallout: New Vegas. Now Bethesda's internal game dev studio has grown considerably and is tackling a number of epic projects from the new IP Starfield to next sprawling fantasy epic The Elder Scrolls VI. Now that Bethesda Game Studios is working on these big new projects, the stage is set for another cross-studio collaboration for Fallout 5 (brief history: Obsidian was tapped to make New Vegas to push game sales while BGS worked on Skyrim), but that probably won't happen again.
In a recent interview with The Guardian, Bethesda's Todd Howard said another cross-studio collaboration probably won't happen again simply because BGS has grown so much...but never say never. "I wouldn't say never. Now that our company is so big, it's always better to keep stuff internal. [A collaboration] becomes less likely, but I could never say never. I thought the Obsidian guys did a fabulous job."
Despite Howard's praise, relations between Bethesda and Obsidian remain strained. The indie studio missed out on New Vegas royalties by a single Metacritic point, and sources say Bethesda wasn't too enthralled that fans consider New Vegas the best Fallout game.
While Obsidian may not get to make another Fallout game key sources told TweakTown last year that a new Fallout-like IP is in the works. The game is being helmed by Fallout creator Tim Cain alongside series alum Leonard Boyarsky but has yet to be officially revealed.
As for Fallout 5, well...war never changes, and we shouldn't expect Bethesda to change its mind about another collaboration.