Ben Simmons to feature on the cover of NBA 2K19 in Australia
The NBA 2K 19 cover will be completely different for Australians as an aussie NBA superstar will feature on the front cover.

Published Jul 6, 2018 12:42 AM CDT
|
Updated Tue, Nov 3 2020 11:51 AM CST
For the first time in NBA 2K games history, the cover art will be different for Australians as Ben Simmons - the Australian bred sportsman takes the stage as the featured athelte.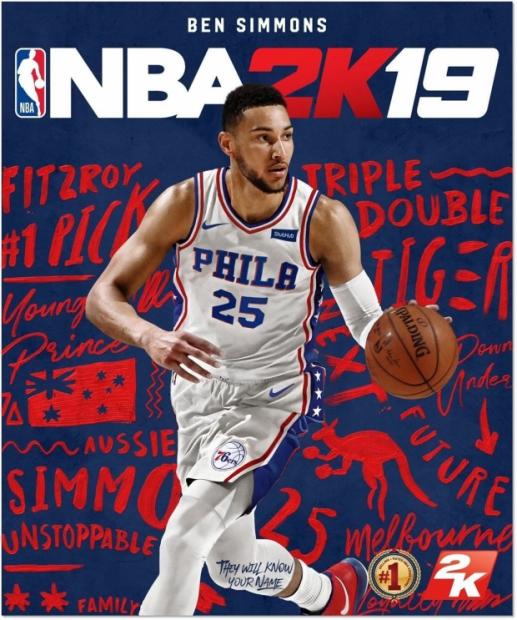 Simmons originates from Melbourne, Australia and began his noticeable career as an Australian rules football player who then went onto college basketball at LSU, before joining the NBA draft and receiving the number 1 overall pick. Simmons continued his career with more than 1,000 points, 500 rebounds and 500 assists, resulting in him receiving the award 2017-2018 NBA Rookie of the Year award. On the cover we can see quotes close to Simmons' life, "Loyalty," "Family," "Melbourne," "Unstoppable," and "Triple Double."
Being born in Melbourne, Simmons has earned the featured cover art for NBA 2K19 but will only be enjoyed by Australians and New Zealand owners. The game will be coming with a double-sided inlay featuring Giannis Antetokounmpo, so swapping it around shouldn't provide much of an issue if you so choose. NBA 2K19 is set for release on September 11th on the PC, Xbox One, PS4 and Nintendo Switch. For further information visit the official NBA 2K website here.
Related Tags