AMD Ryzen 3 2300X: 4C/4T for under $150 is a cheap BEAST
AMD could shake up the quad-core CPU market with its Ryzen 3 2300X processor.

Published Tue, Jul 3 2018 12:25 AM CDT
|
Updated Tue, Nov 3 2020 11:51 AM CST
AMD might not be securing all of the CPU market share right away with Ryzen, but it's causing enough of a stir to pull thousands of people away from the clutches of Intel, who is in a world of trouble as it is right now with its CEO resigning recently, and their 10nm process completely broken.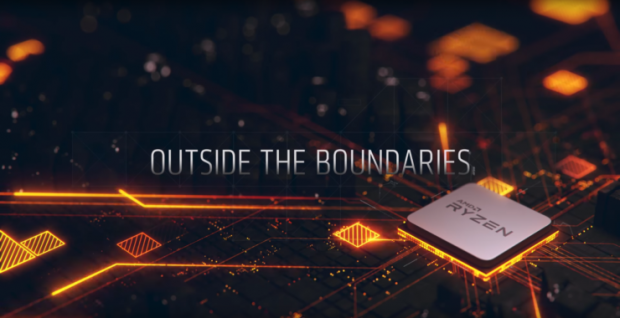 The company is reportedly preparing a mid-range Ryzen 3 2300X processor which is a 4C/4T part, with its CPU clocks bumped up to 3.5/4.0GHz thanks to no multi-threaded support. AMD's use of the 12nm process also helps, with tweaks to precision boost overdrive and XFR enhanced.
AMD's upcoming Ryzen 3 2300X should sell for between $120-$140 which will make it some truly insane value when you compare it to the Intel Core i5-7600K which costs over $220. But what about the performance of the Ryzen 3 2300X? This is what we need to see.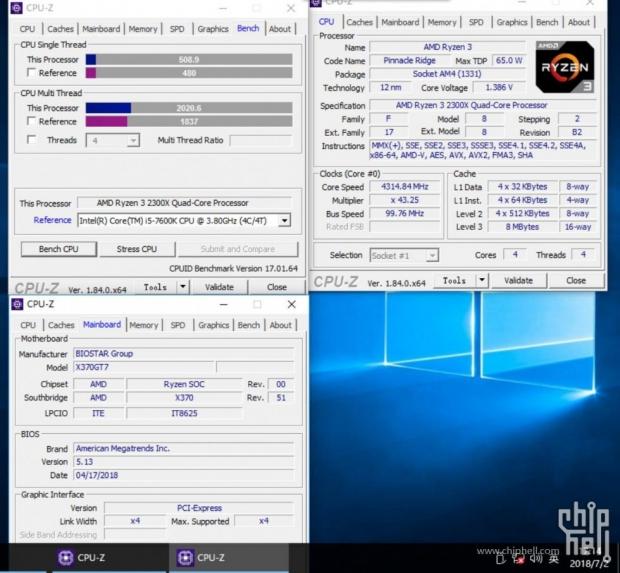 According to a post on Chiphell, the purported Ryzen 3 2300X was tested on a Biostar X370 Racing motherboard and it looks like it's delivering the performance of the Core i3-8100 and Core i3-8350K. The user pushed the Ryzen 3 2300X up to 4.3GHz with 1.38V of voltage used. We should expect to need a good AIO cooler to handle that voltage and overclock, as well as a good motherboard.
But preliminary results are exciting: 4C/4T @ up to 4.3GHz for less than $150? Jeez.
Related Tags