Intel is expected to launch its new Z390 chipset in the near future, but according to the latest rumors the 'new' Z390 chipset won't be so new after all... and will reportedly be a rebadged Z370 chipset.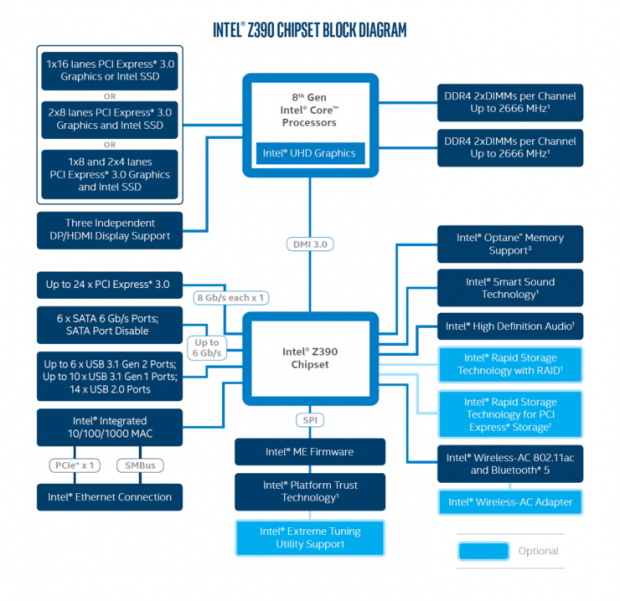 Right now, all of Intel's current 300-series chipsets are made on the 14nm node, except for the Z370. It was expected that the refreshed Z390 chipset would be made on 14nm, but with Intel having a million troubles right now - 10nm node is busted, their CEO resigned just a few days ago - things are changing.
Z390 will reportedly not be made on the 14nm node but will be on the same 22nm node as the current Z370 chipset. This means we won't see native support for USB 3.1 Gen 2 and other technologies that would've made it into the 14nm-based Z390, so there will be third-party controllers used by motherboard makers instead.
While we won't see 14nm used for Z390, it'll give an edge to motherboard makers to make their 'new' Z390 motherboards stand out from the competition. The Z390 chipset will launch alongside Intel's new Coffee Lake-S based 8C/16T processor that should arrive in the form of the Core i7-8900K.