Computex 2018 - COLORFUL has had its GeForce GTX 1080 Ti KUDAN on the market for a while now, but we got a closer look at it once again at Computex 2018.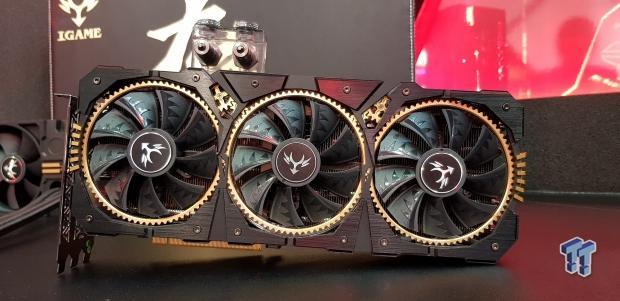 COLORFUL uses a hybrid cooler with a triple-fan design that will cool it out of the box without using the included waterblock if you want radically reduced temperatures and higher overclocks. GPU clock wise we have a base GPU clock of 1480MHz and boost of 1582MHz, while the 'One Key OC' button on the back of the card cranks those clocks up to 1657/1784MHz.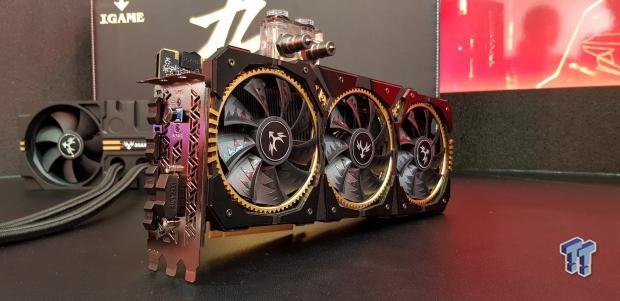 The usual 11GB of GDDR5X is clocked at 11Gbps, but there will be some OC wiggle room of course.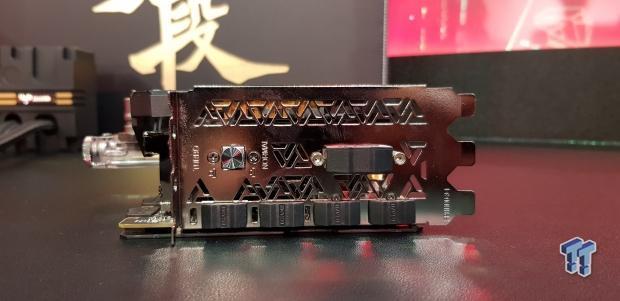 The card itself costs a huge $1500 and COLORFUL has made just 50 of them, so they're beyond limited edition. If you get your hands-on one, don't use it - hang it on the wall!