Intel is very close to the launch of its new Z390 chipset that has been rumored since last year, and will succeed the current Z370 chipset while keeping most of its features and expanding on some.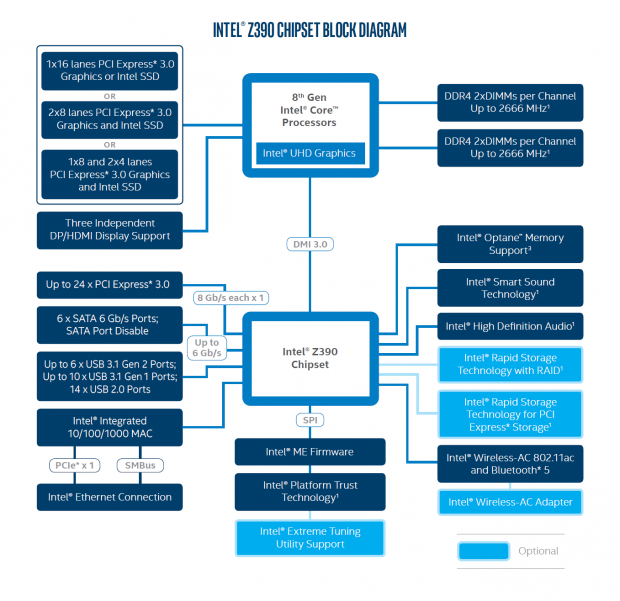 Intel is building Wireless-AC 802.11 AC and Bluetooth 5.0 into their new Z390 chipset, while also adding in 6 x USB 3.1 Gen 2 ports. Motherboard manufacturers might offer this connectivity on their Z370-based motherboards, but they rely on third-party controllers which increase the BOM of a motherboard.
Intel has rolled these features into the Z390 chipset, which is a win-win for Intel and motherboard partners. Until now, the Z370 featured integrated USB 3.1 Gen 1 and Thunderbolt 3 (Alpine Ridge) connectivity, while Z390 adds the integrated Wireless-AC and BT 5.0 controllers, as well as an integrated SDXC 3.0 controller and updated Thunderbolt 3.0 (Titan Ridge) with DP 1.4 connectivity.