Intel has been having serious troubles with its 10nm process, but it looks like we might see one of their new 10nm Cannonlake CPUs in the very near future.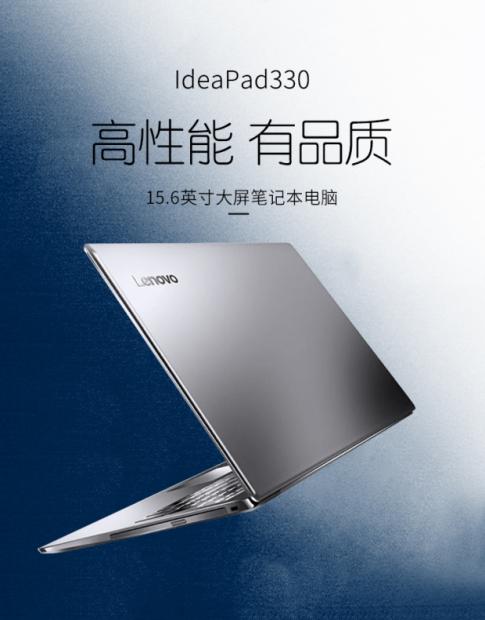 According to a listing on a Chinese retail outlet, Lenovo is preparing their new Ideapad 330 that will be the first notebook to market with an Intel 10nm Cannonlake CPU. Lenovo's upcoming Ideapad 330 packs the Cannonlake-powered Core i3-8121U processor, AMD Radeon RX 540 2GB discrete graphics card, and up to 8GB of DDR4.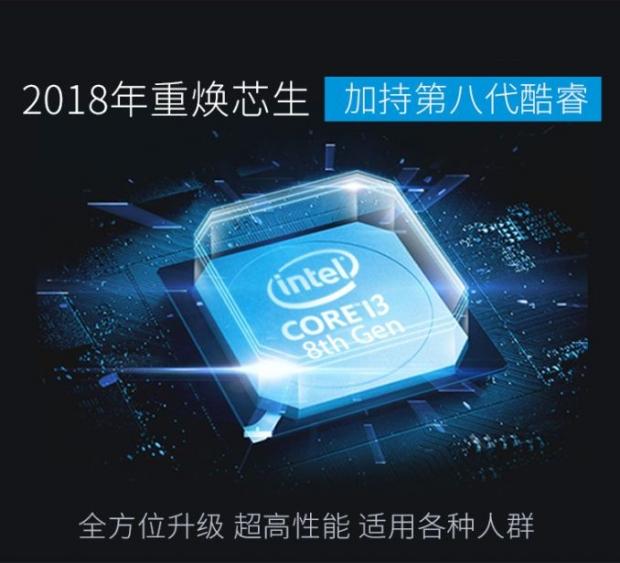 There will be up to 1TB 5400RPM mechanical HDD and 256GB SSD that will be included in the highest-end Ideapad 330, which will arrive for around $450. Lenovo's new Ideapad 330 features a 15.6-inch TN panel with a native resolution of 1366 x 768, so it won't be busting any records, that's for sure.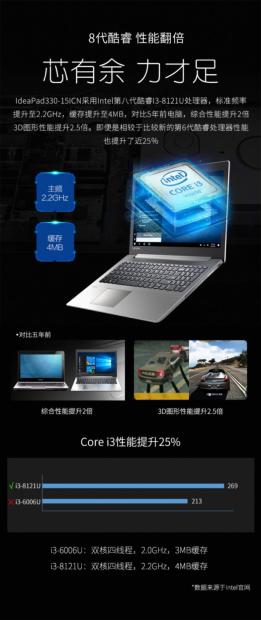 Intel's new Core i3-8121U is a 2C/4T processor at 2.2GHz base and up to 3.1GHz boost, with a low TDP of just 15W. Pretty damn good, but that's thanks to no integrated graphics being on the chip, so the power can be reduced to just 15W for the CPU as there's a discrete RX 540 on-board.