Intel and AMD are preparing new chipsets that are sure to confuse customers in the coming months, with AMD planning their beefed up Z490 chipset while Intel do the same with a suped up Z390 chipset.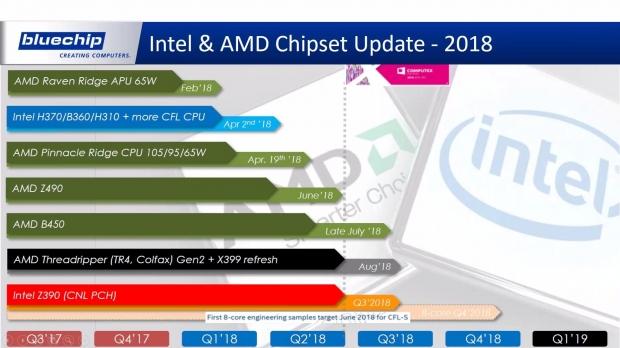 AMD's upcoming Z490 chipset will be very similar to the just-released Z470 chipset, except the new Z490 chipset will rock new PCIe lanes when it drops in June. We should expect an 8C/16T variant of Intel's Coffee Lake CPUs, so think the Core i7-8790K, which will debut alongside the refreshed Z390 chipset.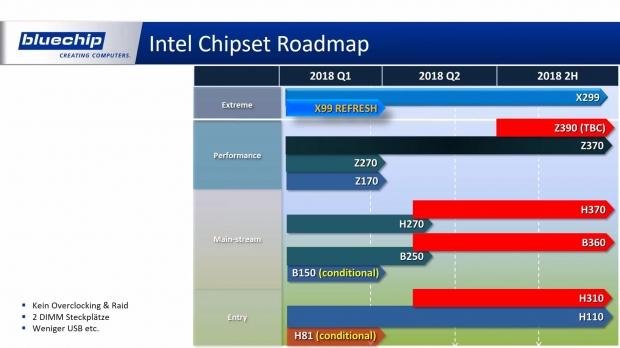 Intel will be keeping its HEDT chipset around for a while, with X299 staying with us through 2H 2018.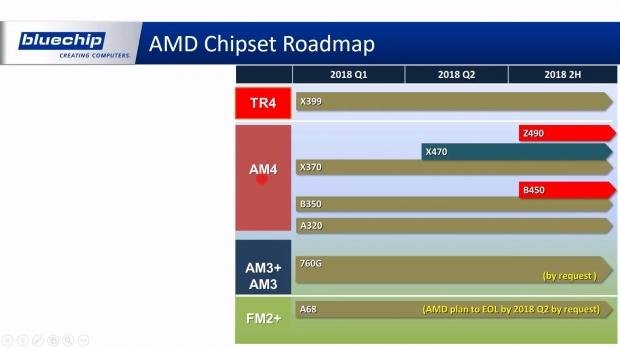 AMD will also be keeping its X399 chipset for Threadripper, while the new Z490 chipset will help out in 2H 2018.