EK Water Blocks has just launched a new RGB version of its custom waterblock for EVGA's GeForce GTX 1080 Ti FTW3 graphics card.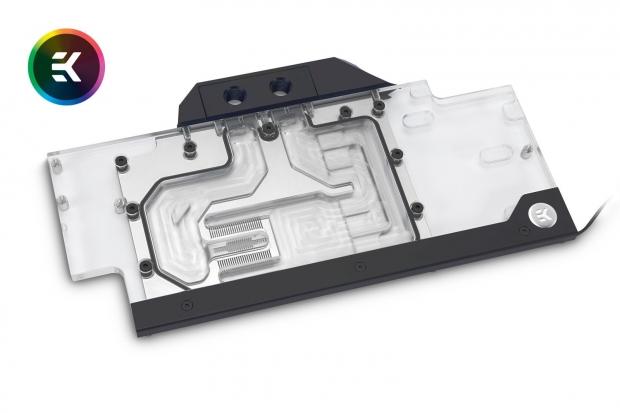 EKWB has put its usual high-class engineering into the RGB waterblock for the EVGA GTX 1080 Ti FTW3 card, with the waterblock itself directly cooling the GPU, VRAM, and VRMs.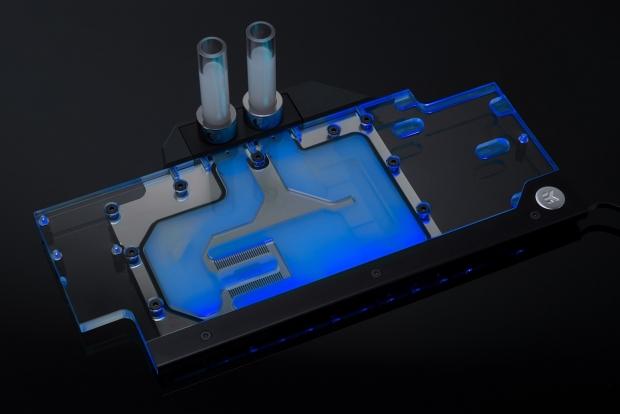 The company uses a central inlet split-flow cooling engine on the EK-FC1080 GTX Ti FTW3 RGB, something that offers best-in-class cooling performance when mixed with reversed water flow, that doesn't negatively impact cooling performance. The design allows the EK-FC1080 GTX Ti FTW3 RGB to be used in systems with not-so-great water pumps due to its impressive hydraulic performance.
EKWB has CNC machined a nickel-plated electrolytic copper base for the waterblock, and then the top of it is CNC machined from high-quality acrylic material. The company seals the entire thing with high quality O-rings, uses screw-in brass standoffs that are pre-installed that make the installation of the EK-FC1080 GTX Ti FTW3 RGB much easier.
The new EK-FC1080 GTX Ti FTW3 RGB waterblock is compatible with most popular RGB syncing technologies from the likes of GIGABYTE and ASUS, with 4-pin 12V RGB LED strips on most high-end/gaming motherboards.
EKBW's new EK-FC1080 GTX Ti FTW3 RGB is available on the EK shop for 149.95€ or just over $180.