Cliffy B's new battle royale game is 80s nostalgia carnage
Shortly after admitting defeat with Lawbreakers, Cliffy B's game studio is back with a free-to-play battle royale game.

Published Mon, Apr 9 2018 5:03 PM CDT
|
Updated Tue, Nov 3 2020 11:52 AM CST
Thanks to PUBG and Fortnite, the battle royale craze is a billion-dollar rage in the games industry right now and everyone wants in--especially the Lawbreakers devs at Boss Key Productions.
Earlier today Boss Key, the studio founded by Unreal Tournament alum Cliffy B, made a surprise announcement of their new free-to-play battle royale game Radical Heights. The game in question is a massive mish-mash of 1980's tropes and nostalgia, incorporating a look that retro/vaporwave listeners will recognize right away: neon colors, embarrassing clothing and outfits, and outrageous carnage. Oh and arcades, too--don't forget those. In sooth Radical Heights looks like something on an Intergalactic Cable episode of Rick and Morty rather than anything I'd expect to actually see released on the games market (for both good and bad).
Radical Heights will launch in early access tomorrow, which also coincides with the huge new Retribution event in Overwatch (probably bad timing there). The game will of course be free-to-play, which was Lawbreakers' original plan, and has no publisher attached to the game this time.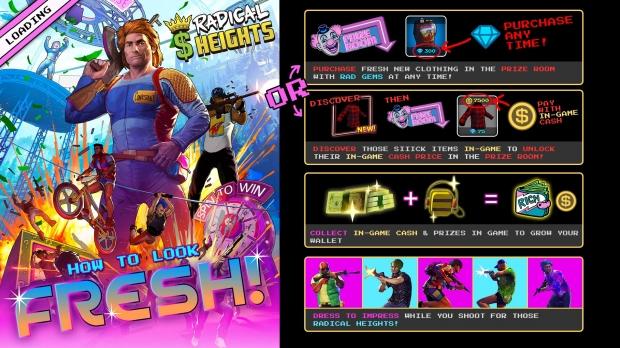 Being a F2P game the 80s retro-fest will be monetized with the "Rad Gems" currency which is apparently only used for cosmetic items. You can read more on how Radical Heights' in-game money works here (it's a bit convoluted).
The shooter is slated to stay in early access for a year and will launch tomorrow in a playable, yet unfinished, state. It will stay free-to-play upon its final release.
Drop by the Radical Heights Steam page for more info.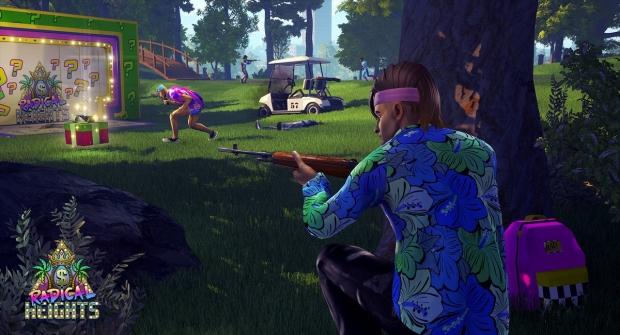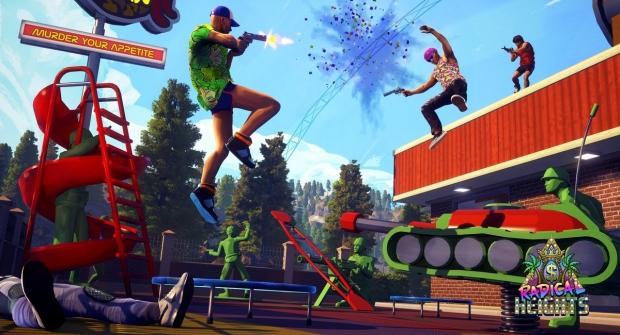 Related Tags