Boss Key Productions had the hype meter for LawBreakers at 11/10, but after all that hype the game died virtually on arrival, and now the developer has kind of admitted that.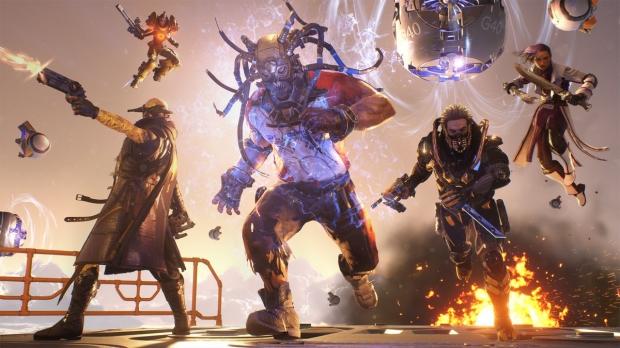 In their 'April 2018 Studio Statement', Boss Key said: "The fact is LawBreakers failed to find enough of an audience to generate the funds necessary to keep it sustained in the manner we had originally planned for and anticipated. And while a pivot to free-to-play may seem like easiest change to make, a change of this magnitude takes publishing planning and resources to do it".
The team continued: "The team here has worked hard on this game over the past three and a half years and our studio is determined to give this game the second life it deserves. However, between now and then, we cannot sit idle. We will continue to support the game in its current state, but we also need to focus on other projects with fresh creative leaders. We have been working on something new and we can't wait to share more about it! It's a passion project that we're in complete control of. Thank you for your ongoing understanding and patience".
Whatever Boss Key Productions is working on next, it had better not be over-hyped. We live in a world of Fortnite and Battlegrounds now, the developer would have to be working on something new in the Battle Royale genre which could make sense. Especially given Cliffy B is an ex-Epic Games guy, and Fortnite and PUBG are both powered by Unreal Engine, and Fortnite itself is an Epic game. Bring it on.