Just as graphics card prices begin to settle with a nice 25% discount on Amazon from the highs of an NVIDIA GeForce GTX 1080 Ti costing you $1600 and AMD's flagship Radeon RX Vega 64 making you burn $2100... Alphacool is here to save the day with a new 12 x GPU mining rig open air frame.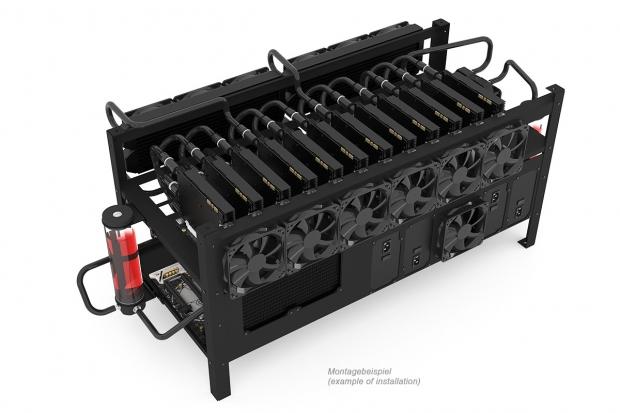 Alphacool's Mining Rig 12 open air frame case can take not just one motherboard, but two, and some mounting for serious watercooling setups. You can use 6 x 360mm radiators and mount them on the Alphacool Mining Rig 12, while two reservoirs can be placed with positioning for their respective pumps.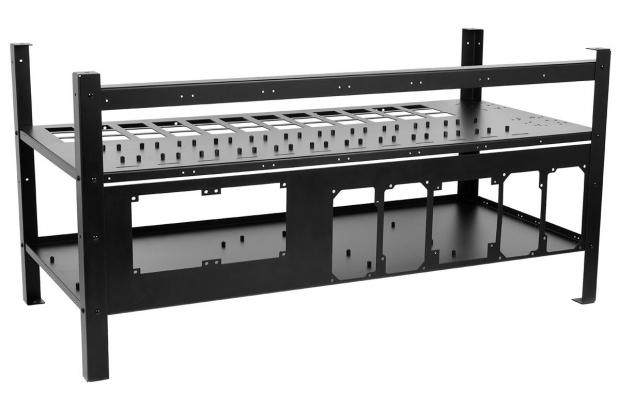 Alphacool takes mining rigs to the next level by making them water cooling friendly, with the company using different NexXxoS radiators, Eisbecher reservoirs, and various pumps.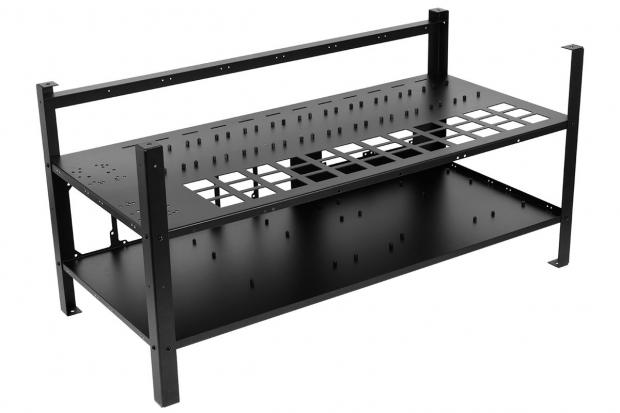 The rig can handle 7 fans that will blow directly across your graphics cards, just in case you weren't crazy and didn't want to water cool your crypto mine.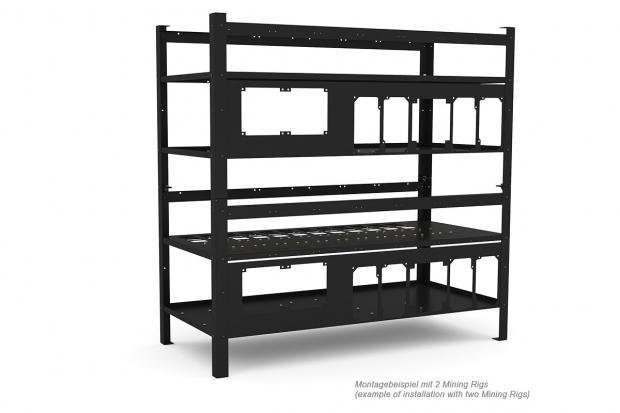 If you're like me you're going to have lots of cards which is why a 12 graphics card mining rig is of interest, where Alphacool lets you stack 3 x Mining Rig 12 cases together. This means you can use up to 36 graphics cards and not need much space at all, with a bunch of cooling options.
Alphacool is selling their new Mining Rig 12 for around $180 at their Alphacool store.