Activision is probably making a battle royale game
It's only a matter of time before gaming's top juggernaut enters the battle royale arena.

Published Wed, Mar 14 2018 4:53 PM CDT
|
Updated Tue, Nov 3 2020 11:52 AM CST
Gaming's mightiest leader is probably working on a battle royale mode for its strong IP slate, or perhaps a brand new game centered around the phenomena genre.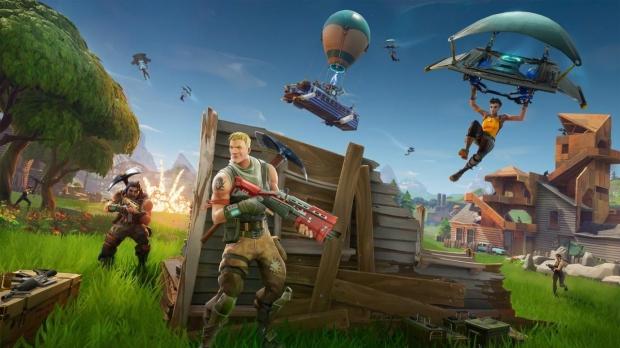 In a recent report, investment firm Oppenheimer affirmed that Activision is watching the current battle royale craze with rapt attention, which shouldn't surprise anyone: big publishers often follow (and more often set) the industry's most lucrative trends. The attractive point about battle royale is that it perfectly meshes with the company's strong engagement-driven business model, which sees effective monetization across a millions-strong worldwide playerbase.
Oppenheimer conducted investor meetings at Activision's headquarters to discuss the company's future so that the firm could assess its hold or buy stock decision. After the meeting Oppenheimer decided on a firm buy thanks to Activision's continued focus on engagement, and assertion that it's looking at the battle royale genre.
"Management reiterate its focus on core interactive and engagement-based monetization. Mobile is highlighted as the most exciting driver for 2018. Moreover, management remains confident in the monetization strategies of core console and PC franchises," company analyst Andrew Uerkwitz said in a report.
"Management also addressed concerns over loot boxes, in-game purchase models, and competition from battle royale and free-to-play games. Lastly, we came away impressed with the professional operation of Overwatch League live events and the state-of-the-art esports facility at Blizzard Arena. Our Outperform rating on ATVI is unchanged. We raise our price target from $70 to $87 based on 32x our FY19E non-GAAP EPS of $2.74."
"Management reminded investors that the company is a faster follower," the firm said, as reported by the WSJ's Sarah Needleman.
A while ago I predicted that PlayerUnknown's Battlegrounds would eventually be squeezed out of the battle royale market once the bigger players like Activision, EA, Ubisoft and Take-Two enter the space. While PUBG has enjoyed monumental sales and engagement, Epic Games' Fortnite has superseded PUBG's playercount, signalling the transition is starting to happen.
It's possible that Activision could fold a battle royale mode in the newly announced Black Ops 4, but I think it's more likely that Blizzard will incorporate the mode in a game like Overwatch. Or it could be both...but expect ATVI to make a splash at some point.
Related Tags