Payday 2 Switch port is outdated version
The Nintendo Switch isn't getting the latest version of Payday 2...in fact it's kinda old.

Published Wed, Feb 21 2018 3:56 PM CST
|
Updated Tue, Nov 3 2020 11:52 AM CST
Overkill confirms that Payday 2's port on Nintendo Switch is based on an old flavor of the game, not the latest PC (or console version) for that matter.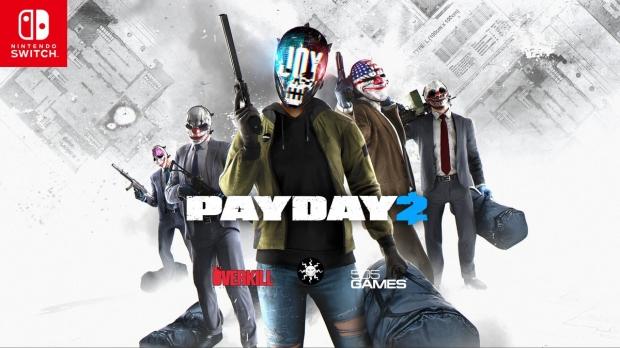 Following a big hoopla on Reddit over reports that Payday 2's Switch version is actually quite old, Starbreeze Studios (the parent company for Payday dev Overkill) admits the game will ship with outdated content...but the studio plans to update the game over time.
"Payday 2 is releasing on Switch with content up to and including the 'Most Wanted' update, which is equivalent to the content released through mid-2017 on PC. PS4 and Xbox One received one additional update after that, the 'Master Plan' update, which released near the end of 2017. "So Switch is one update behind other consoles, which are slightly behind PC,"Starbreeze said in a statement to Polygon.
But why release Payday 2 as an older version? It turns out there's a method to Overkill's madness, and every game released in modern days gets patched and updated to make key changes. Payday 2 will be no different.
"The reasoning for the Switch content: we're making continuous updates to a game that's turning 5 years old this year, and to get the game out in early 2018 on Switch meant that our team had to go with the content ported and available at the time of console submission. The PS4 and Xbox One versions are now almost up to par with PC content, and Switch is close behind those versions. There are future content updates planned for Switch, as well."
Payday 2 launches on Nintendo Switch February 27, 2017.
Related Tags