Windows 10 on ARM detailed, FUD is now spreading
Microsoft deletes a list of limitations of Windows 10 on ARM, and now we have more questions.
Published
2 minutes & 42 seconds read time
If there was something I've been excited over more than most things in the technology industry, but the thought of Windows 10 on ARM was doing funny things to my body. But now... it seems there's not much to get excited for, a bunch of things to be disappointed about, and a few points to be downright pissed off at.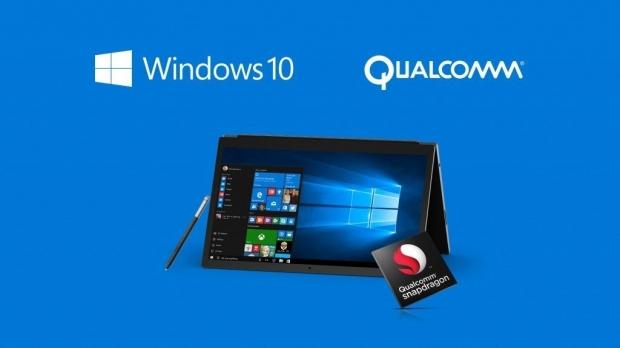 Microsoft reportedly published a list of limitations that Windows 10 on ARM would bring, but the list was quickly deleted over the weekend. This is the internet remember, so a cached copy of the information is still available and now we get to look at the major limitations and disappointments of Windows 10 on ARM:
64-bit apps will not work. Yes, Windows 10 on ARM can run Windows desktop applications. But it can only run 32-bit (x86) desktop applications, not 64-bit (x64) applications. (The documentation doesn't note this, but support for x64 apps is planned for a future release.)
Certain classes of apps will not run. Utilities that modify the Windows user interface-like shell extensions, input method editors (IMEs), assistive technologies, and cloud storage apps-will not work in Windows 10 on ARM. They will need to be recompiled for ARM, and my guess is that this will not happen in most cases, especially in the next year.
It cannot use x86 drivers. While Windows 10 on ARM can run x86 Windows applications, it cannot utilize x86 drivers. Instead, it will require native ARM64 drivers instead. This means that hardware support will be much more limited than is the case with mainstream Windows 10 versions. In other words, it will likely work much like Windows 10 S does today.
No Hyper-V. This was a gray area previously-I've heard the phrase "it's just Windows 10, so it will work" several times-but now it's real: Hyper-V is not supported in Windows 10 on ARM.
Older games and graphics apps may not work. Windows 10 on ARM supports DirectX 9, DirectX 10, DirectX 11, and DirectX 12, but apps/games that target older versions will not work. Apps that require hardware-accelerated OpenGL will also not work.
Now, just to make it very clear: Windows 10 on ARM and the huge deal between Qualcomm and Snapdragon technology to get into Windows 10 devices, is going to be a game changer. It's not just the gamers, or to get the headlines like 'OMFG, Windows 10 gives us 30 hours of gaming on-the-go'. Yeah, no.
Windows 10 on ARM is going to be transformative for many industries and markets, with people that are always on-the-go like students, journalists, business owners, and more - amazing battery life that is virtually impossible with the current x86-based laptops with mostly Intel processors inside.
ARM-based processors offer performance that is close, but in no way near the level of desktop or even mobile CPUs, but battery life suffers big blows with that technology. So while your CPU and bandwidth numbers inside of the laptop are great, the battery life ultimately suffers.
This is where the entire Windows 10 on ARM thing comes into play... where someone like myself who is constantly traveling for work, I need beyond great battery life. My current Surface Pro 4 is great, but I don't get over 10 hours out of it. I'd kill for 20 hours, and this is what a Snapdragon powered Windows 10 laptop can offer.
Most people using a lower-end mobile-chip powered laptop won't be running many, if any 64-bit apps, or use Hyper-V, or be playing games seriously enough that they require specific APIs. This is alarming, but nothing to worry about - I have full confidence in the future of ARM-based Windows 10 devices, simply because I believe in the path Qualcomm has put forward for the next decade of technology.
Related Tags