Qualcomm make their move on Intel with Snapdragon on Windows
Snapdragon on Windows will enable the next generation of laptops.

Published Tue, Dec 5 2017 4:18 PM CST
|
Updated Tue, Nov 3 2020 11:53 AM CST
Qualcomm Snapdragon Tech Summit 2017 - Qualcomm flew out over 300 tech press and analysts to the beautiful island of Maui in Hawaii for their annual Snapdragon Technology Summit where this year they've put their foot down firmly onto the ground that has always been dominated by Intel.
Until now, Intel had an undeniably strong Superman-like grip on the laptop market but had always suffered from mediocre battery life and virtually no mobile connectivity apart from Wi-Fi and the handful of laptops with 4G access.
That all changes today with the introduction of always-on, always-connected PC powered by Qualcomm Snapdragon technology, and Windows 10.

Qualcomm's future of the always-connected PC will see true all-day battery life, totally new designs of machines, and an operating system that boasts over 600 million users: Windows 10.

Inside of these new laptops we find Qualcomm's impressive and industry-leading Snapdragon 835 processor, with up to 8GB of RAM (4GB models exist too) and up to 256GB storage (128GB is also on offer). This is enough for most people to get their tasks done like Office, Photoshop and the like - as well as provide always-on connectivity to social media and media streaming like Netflix and YouTube.
Qualcomm partnered with ASUS and HP to have some of their new Snapdragon 835-powered laptops on display with some impressive designs on show.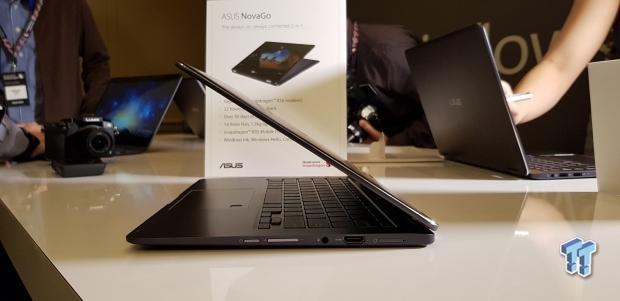 ASUS unveiled their new NovaGo 2-in-1 laptop, the world's first Gigabit LTE laptop offering up to 1Gbps over LTE courtesy of the Snapdragon X16 LTE modem.
ASUS includes 4 CA support as well as 4x4 MIMO and even an eSIM/nano SIM for people who want to have everything in their laptop. This will of course depend on the region.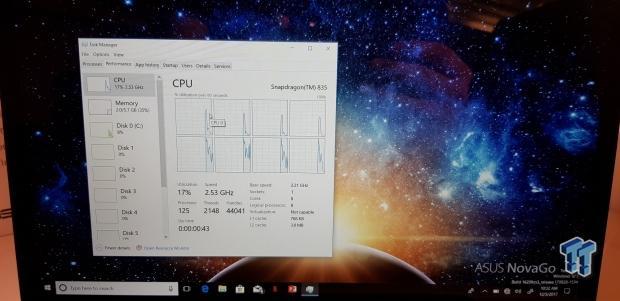 Inside, the new ASUS NovaGo rocks the Snapdragon 835 (an 8-core CPU) on the 10nm process, up to 256GB of UFS2.0 storage and up to 8GB of RAM.

ASUS boasts that the new NovaGo will feature up to 22 hours of video playback and over 30 days in 'modern standby'. Impressive stuff, especially when it comes to the 22 hours of playback on a notebook. This will change my work/life experience alone.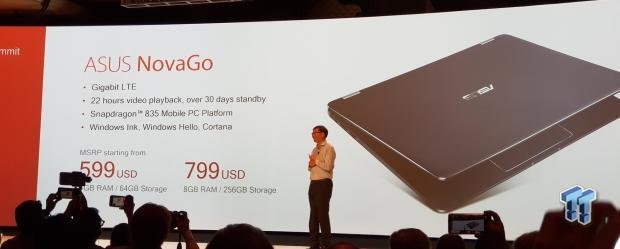 Better yet, ASUS is pricing the new NovaGo at just $599 for the 4GB/64GB storage model while the 8GB/256GB storage model is $799. Damn good pricing.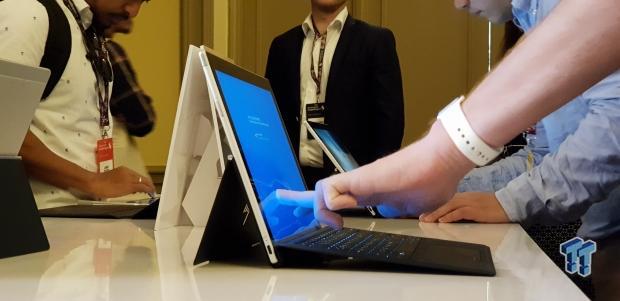 It wasn't just ASUS turning up to the Snapdragon 835-powered Windows 10 laptop party, but HP too with their new Envy x2 laptop.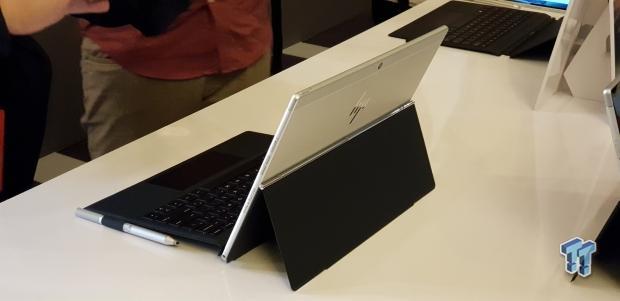 HP promises an "impossibly thin" but "incredibly durable" deisgn that packs up to 20 hours of battery life and is powered by the same Snapdragon 835 processor and Snapdragon X16 LTE modem for that always-connected goodness.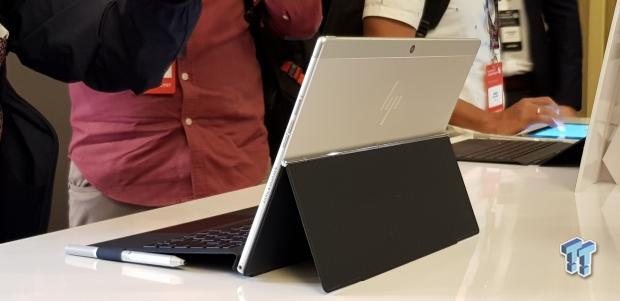 HP didn't provide pricing on the new Envy x2 but they did have a release window of spring 2018.
Related Tags