Kingdom Come: Deliverance is finally out but with early PS4 players saying that the game requires a massive 23GB patch when it's first being installed, some gamers are asking why.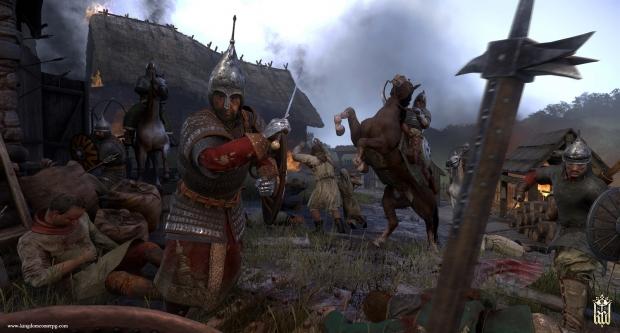 The developer has made some significant changes and adjustments to Kingdom Come: Deliverance, with v1.01 also adding new things in as well. Will Powers, the Senior Marketing and PR boss for Deep Silver, who are publishing the game for Warhorse Studios, said the team did "at least" six weeks of work polishing the game before its final on-disc build.
Powers said that this is why the v1.01 patch is 23GB, clarifying: "The way that I've been told that the engine works, is it takes the entire game and separates the PKG or ISO into 2GB archives. If during a patch you so much as alter a 1KB text file within any of these 2GB archives, then you need to reupload the ENTIRE 2GB portion".
He added: "That beings [sic] said, this is a major patch that improves overarching mechanics throughout the game, so it touches almost all of these 2GB archives in the entire game build. Essentially you are having to redownload the game to replace the existing files. It shouldn't stack them and inflate on your hard drive, but rather replace the previously downloaded build files".
Kingdom Come: Deliverance has the following changed in the v1.01 patch:
Addition of multiple new events to the open world

Massive improvement in dialogue animations

Gaining money and experience is rebalanced

Weapon and armour stats are rebalanced

General combat improvements

Improved NPC reaction time

Sound propagation adjusted

Archery is now possible in stealth mode

Improved Persuasion UI

Plus numerous other bug fixes and improvements