Nintendo Switch Online service will be 'worth the wait'
Nintendo is confident consumers will enjoy the final Switch Online service - maybe a better Virtual Console offering is coming?

Published Mon, Feb 12 2018 10:00 AM CST
|
Updated Tue, Nov 3 2020 11:52 AM CST
Nintendo recently delayed its Switch Online subscription multiplayer service once again, this time to September 2018, but the Japanese games-maker is confident it'll be worth the wait.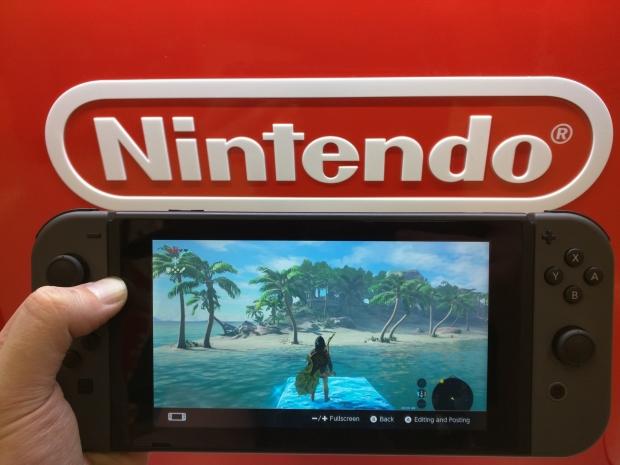 Last we heard about the Switch Online service was yet another delay, and no actual new information on what's included. So far we know that it includes online play in a number of Switch games, voice chat through a weird smartphone app, lobbies to join up with friends, and a selection of retro NES games infused with online multiplayer--all for $20 a year. Now the value proposition kind of speaks for itself, despite gamers being disgruntled they actually have to pay for online play in Nintendo games, but it appears Nintendo is trying to find new ways to ensure gamers get more bang for their buck.
In a recent Q&A session following an earnings report, Nintendo executives affirmed that the company is mulling over tons of possibilities for Switch Online, and that they're committed to the service for the long haul. In fact they say it'll be "worth the wait," hinting that we might be getting a stronger Virtual Console presence that's been entirely absent from the Switch since it's launch.
"We view the online service as one component of our efforts to diversify how our games are played and to get people to play more of our games. That is why we want to apply substantial resources to the online service, with the thinking that we will devote our energies to making this a for-pay service," Nintendo President Tatsumi Kimishima said in a recent company Q&A session.
"As for how we plan to popularize this service, it is less about the mechanism and more a question of what kinds of products we can offer, and the spread of the service will depend on whether consumers want what we offer. Please give us a bit more time to announce more details about the service. I think the announcement will convey to you how we plan to popularize this service."
What kind of products can Nintendo offer? Old-school NES and SNES games are a good start...but then again the company will start re-selling both the SNES and NES Classic Editions throughout this year so don't get too excited.
"We have some ideas about how to make Nintendo Switch Online appealing when it becomes a for-pay service, so I think our next announcement will be worth the wait," said Shinya Takahashi, Managing Executive Officer at Nintendo.
"Nintendo Switch Online subscribers will be able to play a wide variety of classic games, including Super Mario Bros. 3, Balloon Fight and Dr. Mario. More games will be announced at a later date. At launch the classic game library will include NES games. Super NES games continue to be under consideration, but we have nothing further to announce at this time," Nintendo wrote last June.
Related Tags