The latest rumor for NVIDIA's refreshed GeForce GTX 20 series is that the company will be unveiling the new Ampere-based series in April, close to two years after the reveal of the GeForce GTX 1070 and GTX 1080 in Austin, Texas.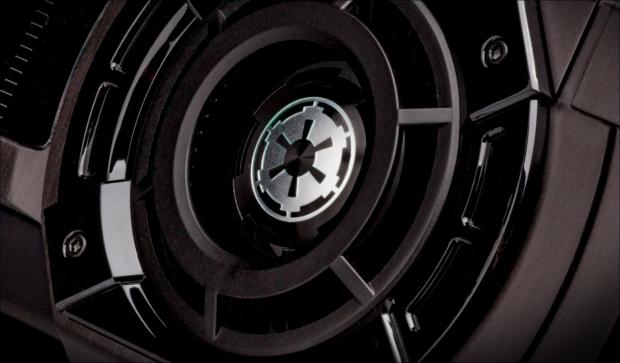 The new rumors are coming from readers that were posting on German site 3DCenter, teasing that TSMC has stopped production of GP102, the GPU that powers the GeForce GTX 1080 Ti. This would mean that current-gen GTX 1080 Ti and TITAN X graphics cards would stop, or at least heavily slow down throughout the rest of 2018 for the unraveling of the GTX 20 series from NVIDIA.
I've been talking about the GeForce GTX 2080 since October 2016... if you can believe it... and it seems we should expect big things from the GTX 20 series. Now that GDDR6 is ready, we'll see NVIDIA use the super-fast new VRAM technology on a smaller bus than the GTX 1080 Ti (and soon GTX 2080 Ti).
NVIDIA has since signed an agreement with Samsung that would see the company making its new 14nm GPUs, which later manifested into the purported Ampere GPU.
Back in that post, I said that I expected a "10-30% gain over the performance of the GTX 10 series parts", but GDDR6 wasn't in the picture then so I have since revised what to expect:
Revised speculated specifications on NVIDIA GeForce GTX 20 series graphics cards:
NVIDIA GeForce GTX 2080 Ti - GA102/3384/384-bit/GDDR6
NVIDIA GeForce GTX 2080 - GA104/2560/256-bit/GDDR6
NVIDIA GeForce GTX 2070 - GA104/2048/256-bit/GDDR6
NVIDIA GeForce GTX 2060 Ti 6GB - GA106/1280/192-bit/GDDR5
NVIDIA GeForce GTX 2060 6GB - GA106/1024/192-bit/GDDR5
NVIDIA GeForce GTX 2050 - GA107/768/128-bit/GDDR5
Speculated specifications on NVIDIA GeForce GTX 20 series graphics cards:
NVIDIA GeForce GTX 2080 Ti - GP102/3384/384-bit/GDDR5X
NVIDIA GeForce GTX 2080 - GP104/2560/256-bit/GDDR5X
NVIDIA GeForce GTX 2070 - GP104/2048/256-bit/GDDR5X
NVIDIA GeForce GTX 2060 Ti 6GB - GP106/1280/192-bit/GDDR5
NVIDIA GeForce GTX 2060 6GB - GP106/1024/192-bit/GDDR5
NVIDIA GeForce GTX 2050 - GP107/768/128-bit/GDDR5