I still remember one of my friends back in the 90s when we were playing Quake and slowly shifting over from using the keyboard to control first-person shooters, to using the mouse. My friend using to use a HOTAS joystick for navigation and running, with his mouse to control his aim. Joysticks and mice, just never mixed... until now.
Introducing the Lexip Gaming Mouse which is like most other gaming mice, except that the company has added mini joysticks at your thumbs. The joysticks can be used for something extremely useful when it comes to gaming; think scrolling through the inventory in-game with a joystick.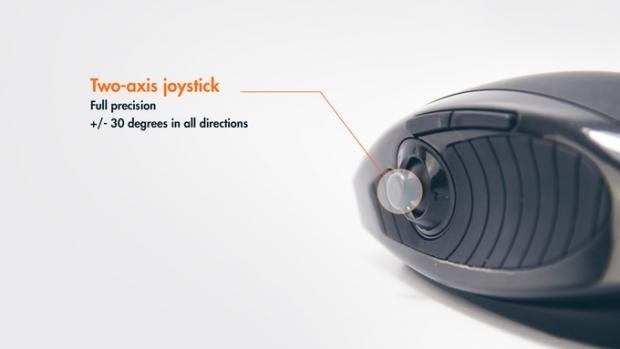 Lexip has taken to Kickstarter to fund their new Gaming Mouse, aiming for $30,000 but have seen over $200,000 pledged at the time of writing. The Lexip Gaming Mouse should cost $120 or so when it launches in June.