CES 2018 - Samsung has announced its new Flip digital whiteboard, or as it likes to refer to it - an "interactive digital flip chart", because that's so much better.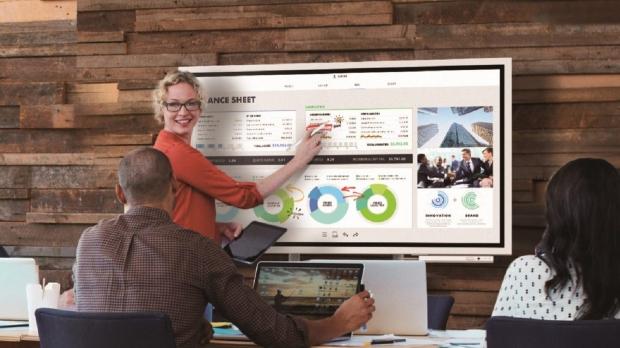 Samsung's new Flip is a 55-inch 4K display that acts as a digital whiteboard, allowing for up to 4 people to draw and/or add content at once, whether that's from using the touchscreen or a dual-sided pen. The display can be flipped vertically, which is perfect for details and lists, and if you want it in a permanent state it can be wall-mounted.
If you want to connect devices up to the Samsung Flip digital whiteboard, you can go wireless or through USB so that you can connect to a smartphone or PC.
Samsung hasn't shared what pricing we can expect, but it will be selling Flip in both the US and Europe in a few weeks.