CES 2018 - Now that Intel's relationship with AMD has reached this point, with the company unveiling their next-gen Core processors powered by Radeon RX Vega M graphics, and snagging Radeon Technologies Group boss Raja Koduri in the process, we can get on with the awesome product announcements.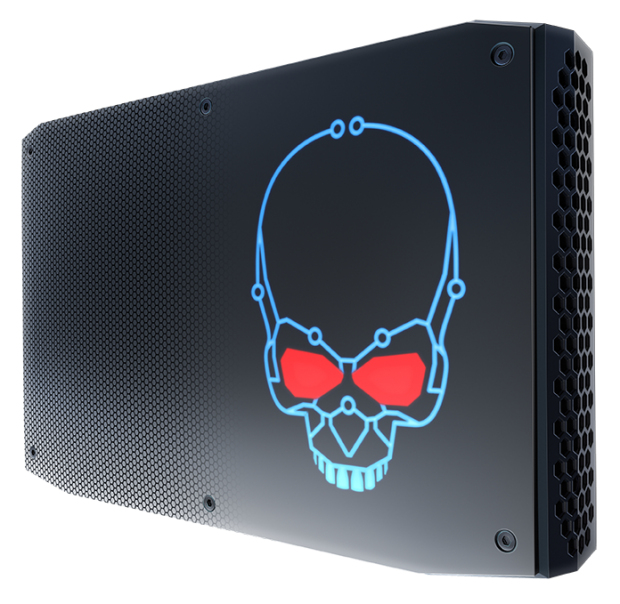 Intel hasn't just announced a new Core processor range with Radeon graphics, it has also unveiled their latest NUC that is the smallest VR-capable PC, ever.
Intel's new NUC is codenamed Hades Canyon, which is a bit thicker and taller than its predecessor, Skull Canyon, released in 2016. The new Hades Canyon NUC comes in two different versions, with the flagship model rocking the Core i7-8809G processor and more powerful Radeon RX Vega M GH graphics, with the CPU clocking in at 3.1GHz base and 4.2GHz boost.
Intel's other Hades Canyon NUC offers up a slower Core i7-8705G that clocks in at 3.1GHz and 4.1GHz for base and boost, respectively. This model will also feature slower RX Vega GL graphics.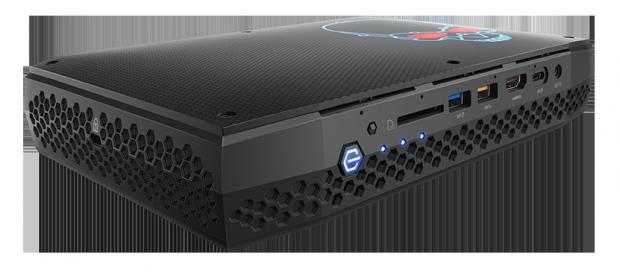 Intel is promising a rather smooth VR experience with the Radeon RX Vega M-powered NUCs, with most other PC games capable of 1080p 60FPS depending on the game and visual settings.
The company has packed the NUC with connectivity, with 2 x Thunderbolt 3 USB-C ports, not one but 2 x GbE network ports, 2 x miniDP ports, 4 x USB 3.1 Type-A connectors,r HDMI, and hybrid 3.5mm/optical audio jack. On the front, the new NUC sports USB-C, USB Type-A, USB Type-A for charging, HDMI, 3.5mm headphone jack, and SDXC slot. There's also internal USB connectors, and dual M.2 SSD slots. Awesome.
Intel will supply the Hades Canyon NUC on its own, without SSD, RAM, and accessories.
The higher-end Hades Canyon NUC is $999, while the lower-end model is $799 and will be available in Q2 2018.