In the East African country of Rwanda, drones are flying through the sky with medical supplies like blood, thanks to a partnership between the Rwandan health ministry, and drone startup Zipline.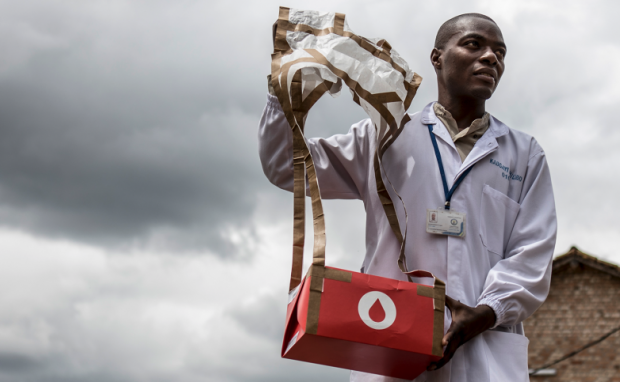 Zipline has already used drones to deliver over 5500 units of blood to aid crews working through remote areas, where medical supplies are near-impossible to f ind. The service is working with 12 hospitals that are all being accessed by the drone network, with these hospitals now able to provide treatment and life-saving aid to over 5 million people.
Drone deliveries make sense when you think that hospitals need a constant flow of fresh supplies on a regular basis, but without the proper infrastructure available, taking to the skies is the next best - and even better, thing.
Deliveries of blood through drones has seen delivery times drop from a huge 4 hours to just 45 minutes, according to the Rwandan government. The drones can fly through the skies at up to 60mph, with the delivery network capable of notifying hospital staff when the drone is near its dropoff point.
Once the drone reaches its destination, it will drop the delivery of supplies mid-flight, where it then goes back to its cruising speed as the package is safely delivered with a parachute.
Zipline co-founder Kellner Rinaudo spoke with The Guardian, saying: "Some of the biggest, most powerful technology companies in the world are still trying to figure out how to do this. But east Africa is showing them all the way. The work in Rwanda has shown the world what's possible when you make a national commitment to expand healthcare access with drones and help save lives".