Death Stranding development coming along at brisk pace
If the team continues this pace, work on Hideo Kojima's new game may be ahead of schedule.

Published Tue, Dec 26 2017 4:42 PM CST
|
Updated Tue, Nov 3 2020 11:53 AM CST
The creation, development, and iterative process of Hideo Kojima's new game is well on schedule--in fact KojiPro is making such progress that Sony is very surprised.
Just yesterday it feels like I was covering the Konami vs Kojima debacle, and chronicling how Hideo Kojima broke his bonds to find a new home at his self-started Kojima Productions studio. Fast-forwarding to months and months later, the Metal Gear Solid creator's new bizarre and absolutely intriguing game Death Stranding is rapidly progressing in its development. Last month we reported that Death Stranding is in a playable state, and that the game is progressing on schedule...but now Kojima himself shared a neat little tidbit on what's next.
"Development on Death Stranding is going well enough that SIE told us, 'We have never before seen a game being created at such a fast pace.' We are planning an announcement that will further surprise everyone in 2018," Hideo Kojima said in a recent interview with Japanese game publication Dengeki PlayStation.
Death Stranding has received trailers throughout the years of its development cycle, many of which started out quite cryptic, but as time went on they became much more clear. Well...they're still weird, but at least we have a better idea of what the game is about. Sort of.
Also it's worth noting that the game's rapid progression is likely due to the fact that Kojima Productions didn't have to make an in-house engine to power it. Death Stranding is using Guerrilla Games' potent Decima engine--the same one that was used for the excellent PS4 exclusive Horizon: Zero Dawn. KojiPro is innovating and iterating on the engine for sure, and Kojima recently said the engine would "rocket Death Stranding to Jupiter."
The game is due out sometime in 2019 or maybe 2020, depending on the pace and progress the team makes.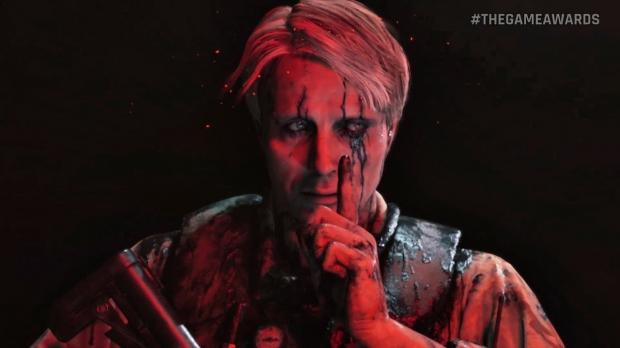 Related Tags