After EA, Destiny 2 players push back against Eververse
Things are getting pretty interesting...what will Bungie do? Can they do anything, or is it up to Activision?

Published Tue, Dec 26 2017 3:16 PM CST
|
Updated Tue, Nov 3 2020 11:53 AM CST
Battlefront II's dreaded lootbox controversy is starting to bleed over into other games, namely Destiny 2, whose players are tired of the Eververse in-game purchase storefront.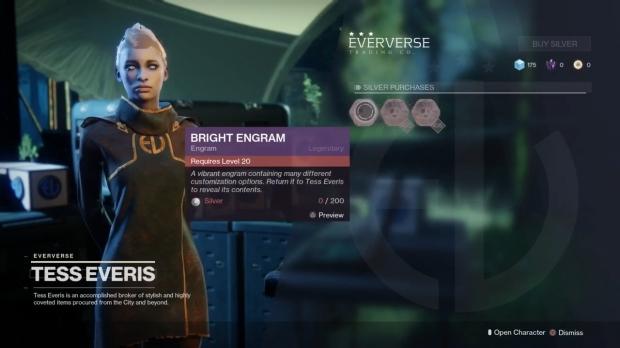 I'd say this has been brewing for some time, the push-back against microtransactions, lootboxes, and other strategies employed by publishers to get gamers to spend money on live service games. When done right, it can be a boon; cosmetic MTx is mostly seen as acceptable when it doesn't affect the game. But when handled badly, as with Battlefront II's skewed progression system and ultra-grindy launch state, it's a bane and can have a big effect on a playerbase. After gamers got EA to change up Battlefront II, players are taking aim at another big service game: Destiny 2.
I've long thought Destiny 2 is a great game...but only when played sparingly. If you play it a lot, prepare to be disappointed. The game's progression has been stagnant for a while, and the new Curse of Osiris expansion did little to alleviate this. Pressure has been building since September over the Eververse microtransaction system, which peddles randomized cosmetics/skins as well as mods to players for a fee (but Bright Engrams can be earned without paying too). Gamers initially were perturbed by it, but thought that the extra cash would help pay for bigger and better DLC and expansions, which is something Activision outright promised.
But alas things didn't really turn out that way. The game is perceived by players as a means to bleed them dry and not reward them properly with loot or specific in-game activities to mix things up. Instead of rewarding players with loot and more progression, the endgame is skewed more towards a cosmetic collecting game where players are incentivized to grab shaders to customize their character or weapons, a la other shooters.
As a result of the pressure and frustration, gamers are now actively calling for the Eververse to close up shop.
Sadly I think this aggressive gesture is a futile effort depending on the goals in mind. I think that it could bring change, of course, but Activision will assuredly not permanently close the Eververse shop. Balances could be made (and should be made), and Bungie could make the live content much more appealing and stop following the clandestine, content lock-out expansion strategy it did with the first Destiny game, but microtransactions are pretty much here to stay.
Remember that Activision is the king of microtransactions and typically makes billions a year from live service games and in-game purchases, especially from Blizzard games. Those business models are extremely lucrative and help pay for the huge budgets needed to not only fund development of, but keep a game like Destiny 2 up and running.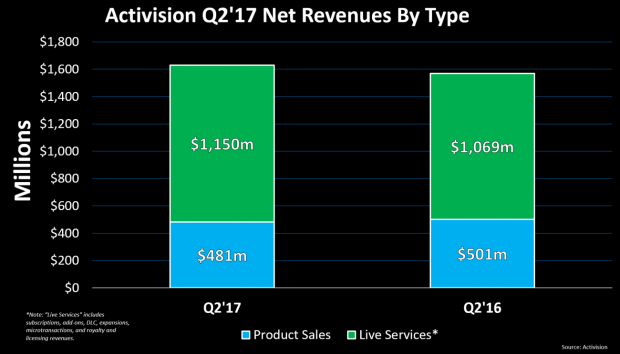 However there's a lot we don't know about Destiny 2's development insofar as the resources required to run the live service game. It just depends on how much manpower and cashflow is needed to keep the game alive...but there also has to be some sort of compromise and Bungie and both Activision must meet players in the middle.
Whether or not that will happen any time soon, or at all, remains to be seen. Bungie has acknowledged its errors and missteps along the way, but something like this is pretty big; killing the Eververse would effectively push Bungie back into the pay-for-expansions model from the old generation days of Halo 3 map packs, and it's really not feasible for a live service game (unless Activision is comfortable with taking a hit of course).
Related Tags